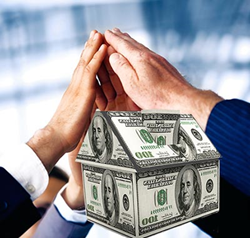 "Rising prices have several economic benefits. They make homeowners feel wealthier and more likely to spend. And they encourage more Americans to sell homes, which boosts the supply of available homes, leading to more sales." ~ Pioneer Press
Twin Cities, Minnesota (PRWEB) September 02, 2013
Case-Shiller's National Index on home prices conveys current costs of buying a home, second quarterly report by Standard & Poor's, was up 7.1 percent to 146.32, its highest level since third quarter 2008. As of August 27th, the S&P/Case-Shiller MN-Minneapolis Home Price Index is at 132.47, up 2.31 percent for housing prices of residential single-family homes.
"We aren't seeing anything shy about Twin Cities home prices; they continue bold gains due to strong buyer demand, low housing inventory, and a positive outlook across the housing industry," says Jenna Thuening, owner of Home Destination.
The Case-Shiller Indices have improved for seven straight months and 13 times in the last 15 months; each index dipped in October and November of 2012. All real estate investor eyes are on housing as we head into fall. Starts and sales of new homes continue to come in second place to the stronger pace set by existing homes. Despite recent increases in mortgage interest rates, affordability is still good as credit qualifications have eased somewhat.
Every one of the 20 cities researched tallied a positive monthly returns for at least the third consecutive month. Six of the cities – Charlotte, Cleveland, Las Vegas, Minneapolis, New York and Tampa – showed positive acceleration. Atlanta recorded the highest with a return of 3.4% as San Francisco decreased to +2.7% in June from +4.3% in May. New York posted another increase of 2.1%, its highest cost of buying a home increase since July 2002.
The report's housing data completing the second quarter of 2013, shows average home prices across the United States have returned to more healthy 2004 levels. At the end of Q2 of 2013, the National Index pushed up 7.1% over the first quarter of 2013 and improved 10.1% above the second quarter of 2012.
June 2013 recorded average home prices across the nation as returning to spring 2004 levels. When calculated from the highest points of June and July 2006, the peak-to-current decline for both Composites is approximately 23%. The recovery from the March 2012 lows is 18.4% and 19.0% for the 10-City and 20-City Composites, according to how Yahoo Finance reads it.
July's report From The Minneapolis Area Association of Realtors statistics that reflect the cost of buying a Twin Cities home:

Median Sales Price increased 16.8% to $208,000
Days on Market decreased 31.4% to 72
Percent of Original List Price Received increased 2.6% to 97.5%
As many households send someone back to school for the fall, NAR predicts existing-home sales to increase a total of 10 percent for the entire year of 2013, totaling about 5.1 million, and anticipates existing-home sales will reach approximately 5.2 million in 2014.
"Contract activity remains elevated, with the South and Midwest showing no measurable slowdown. However, higher mortgage interest rates and rising home prices are impacting monthly contract activity in the high-cost regions of the Northeast and the West," said Lawrence Yun, NAR chief economist at NAR. "More homes clearly need to be built in the West to relieve price pressure, or the region could soon face pronounced affordability problems."
If planning to buy a house before the end of 2013, factor in the total costs required; which will include upfront costs home buyers typically have to pay. "When purchasing a house, it is very helpful to have the guidance of a seasoned local Realtor who is familiar with the type of real estate listings you want, advices Thuening. "Twin Cities home buyers look to us for preparing and presenting a purchase offer, negotiating with the seller, and knowing a fair price point given our housing market's bold gains."
Home Destination is a Twin Cities leader helping real estate sellers price and list their homes in today's fast paced seller's market. Call 612-396-7832 and ask for Jenna Thuening.