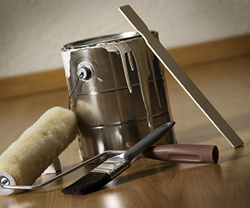 "Home remodeling design trends are followed by people looking to purchase new homes as well as those looking to stay put and give their home a facelift." ~ Lindus Construction
Minneapolis, Twin Cities Minnesota (PRWEB) October 21, 2014
Trying to buy a Minneapolis property or an Eden Prairie MN home for sale that precisely fits a home buyers wish list may prove challenging. By remodeling, removing walls, or renovating a home, it can become the home that fits a homebuyers dreams and lifestyle. Twin Cities home remodeling trends revealed at expos in the metro offer new ideas and inspirations that help buyers find and remodel a home to suit their preferences.
"If a Twin Cities home buyer doesn't find a real estate listing that is ideal for them, by open themselves up to more affordable options like remodeling an existing homes," says Jenna Thuening, owner of Home Destination. "Whether or not the remodel is top on the cost vs value list, it gives the buyer the ability to gain their specific needs and wants in a home."
Twin Cities home remodeling experts showcase everything trending for home remodeling projects including, but not limited to the latest in kitchen counter top choices, flooring, three-season sunrooms and bathroom updates, digital home products, energy efficient windows for daylight-filled homes and every thing else a perspective home buyer could want.
With the Home Improvement and Design Expo at the Minneapolis Conventions Center last weekend and a new show in Blaine MN November 8th, there is a wealth of home remodeling ideas. Dollars spent to transform a home into trendy yet practical living spaces are up. Homeowners are remodeling their home to increase their ease-of living with an outlook to meet home buyer demand should they determine to sell in the future.
A sampling of home remodeling and design trends featuring in the Twin Cities include:
1. Lighting - Bright and vibrant home with daylight-filled rooms or soft and soothing evening lighting create the mood and style that best fits each room. From American-made lighting handcrafted by local artisans in the Twin Cities, to European influences, lighting must be both functional and stunning to please buyers. Crane floor lamps and bling are some of the latest trends blending readily into modern homes.
2. Open Kitchen Floor Plans - Sass Construction recently completed a home renovation with an open the kitchen floor plan. The upper level home addition expands the home's living space while increasing its market value. Open floor spaces in gourmet kitchens with custom designed butlers area, walk-in pantry, and full bar with quartz kitchen counter tops are in high demand in many upper priced homes.
3. User-friendly Living Rooms with Architectural Interest - Artful Living Magazine's Autumn 2014 issue showcases Studio M Interiors with an inviting and yet elegant living room designed in layers of cream on white. Trendy living rooms with architectural interest open to surrounding interior living spaces and favor high, detailed ceilings that offer a sense of height and spaciousness.
4. Interior and Exterior Use of Natural Stone - Use of natural stone both inside and out is popular. An elaborate porte cochere can be an architectural feature used to separate the front and back of a home. It doubles for adding value to a home's curb appeal while creating more private living spaces in a home's back yard. Some home builders are using Ceasarstone countertops in bathroom renovations. Increasingly trendy bathroom remodels feature the curb-less shower, according to McDonald Remodeling.
5. Digital Updates - New digital devices are commonly installed in updated homes; the new U-Socket wall plug has two built-in USB ports to power devices like ipads, iPhones, gaming devices, digital cameras.
6. Radiant Floor Heating - When budgets allow, both new homes and remodeled exiting homes favor the winter warmth that heated flooring offers. It is commonly installed underneath ceramic tile, natural stone, and hardwood floors.
"A home remodeling project is a major investment; various home décor updates may sell a home faster. When looking to embark on a home remodeling project with high re-sale value, prospective Minneapolis home sellers should consider their chances of recuperating investment dollars," states Thuening. The home remodeling expos are great for making it easy to win answers from exhibiting builders and home remodelers.
About Home Destination - Twin Cities Real Estate:
Home Destination offers a loyal and committed real estate professional service that personally handles all the details of selling or purchasing a Twin Cities home. Highly regarded by peers as a Minneapolis metro expert for over 15 years, gain a skilled representative as guide to make the best possible housing decisions. Helping all home buyer types, from individuals seeking to buy a new home to individuals open to buying and remodeling an existing home, Jenna Thuening has the real estate experience and acumen buyers and sellers benefit from.
Contact:
Jenna Thuening
Web. http://www.homedestination.com
Email. jenna(at)homedestination(dot)com
Tel. 612-396-7832