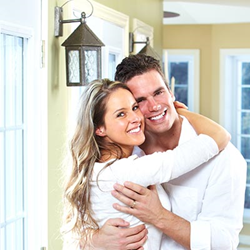 "With price gains continuing and multiple-offer situations still common, market recovery and stability has been the order of the day. Activity should begin its season slowdown, but we expect year-over-year activity to remain positive." ~ Emily Green, MAAR
Twin Cities, Minnesota (PRWEB) November 16, 2013
Twin Cities homes are selling at the fastest clip in seven years. According to the Minneapolis Association of Realtors (MAAR), the average home is spending only 75 days on the market; that is the quickest October pace for how fast a home sells since 2006. Sellers are receiving an average of 95.8 percent of their original list price, which is also the highest October ratio since 2006. Other homeowners may take advantage of the market and learn how to sell a Twin Cities home quickly, too.
"The Twin Cities metro now has 3.5 months' supply of inventory, which suggests sellers are regaining their leverage. Residential home sellers need to be prepared to move quickly with how fast Twin Cities homes are selling," says Jenna Thuening, owner of Home Destination. "Individuals considering selling their home will find a significant sellers advantage given the low housing inventory the buyer pool has to choose from. "
"We are within the final phases of market recovery," announced Emily Green, MAAR President-Elect. "Supply levels are stabilizing and regenerating, which means buyers have more choices and balance is being restored." On average, homes are spending 75 days on the market – the quickest October pace in seven years. Twin Cities home sellers are receiving an average of 95.8 percent of their original home asking price, which is the highest October ratio seen since 2006.
Home Destination interprets the MAAR report as seeing three factors that contributed to why Twin Cities homes are selling at the fastest clip in 7 years:
1) Lower housing inventory levels
2) Higher demand from an eager Twin Cities home buyer pool
3) New sales activity that is returning to traditional home sales
The Minneapolis - St. Paul housing market recovery remains on its journey upward in October. While some housing metrics suggest a slowing in the pace of recovery, this deceleration is primarily the result of a healing distressed segment, posted MAAR. Twin Cities home sellers display new confidence as home listings rose 15.1 percent to 6,102, marking the seventh consecutive year-over-year increase in monthly seller activity. In the southwest suburbs, Chaska sold homes topped the list with a median home sales price increase of 25 percent. All cities in the southwest area experienced year-over-year increases.
Twin Cities home closings outpaced new home listings last month, causing the inventory of homes available to purchase to fall 3.7 percent. There was also a notable decline in foreclosures and short sales listings, reducing the burden such heavily discounted homes and their impact on home prices. The number of home sale transactions increased a mere 1.9 percent to 4,495 sales in October from a year earlier, according to MAAR. Coinciding, pending sales recorded one of the few annual decreases since the Twin Cities housing recovery took hold.
Nationally, the number of home sales and home price increases are leveling off after big gains earlier this year. Yesterday, CoreLogic reported that home prices increased only 0.2 percent in September from the previous month. The percentage of home price increase is notably less than the 0.9 percent month-over-month gain August displayed and the 1.8 percent home appreciation increase in July. For Minnesota, CoreLogic's single-family Home Price Index (HPI) peak-to-current change including distresses home sales stands in the 8 - 15% bracket. Minnesota has a 12 month HPI change of 8.48%, with a peak to current HPI change of - 14.57%. The peak of Minnesota home prices came in June of 2006.
"Our office barely managed to keep a house on the market for more than a few days during spring's housing market, come fall we are selling homes in a week or more."
Home Destination features homes for sale in Eden Prairie, Minnesota, Chaska Homes, Chanhassen, Minnetonka, Edina and all Southwest Twin Cities suburbs. We sell Twin Cities home and help home sellers on how to gain top dollar. Call 612-396-7832.