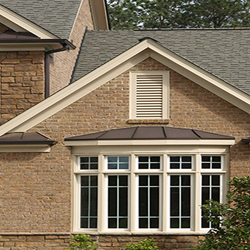 "You've got to have exceedingly high FICO scores; banks require additional liquidity over and above the down payment. The reason for denial is debt to income ratio was too high and/or there was insufficient down payment." ~ Steve Cinelli, PRIMARQ
Twin Cities, Minnesota (PRWEB) December 18, 2013
Inside the Twin Cities housing market, special attention is given as the University of St Thomas' (UST) Researchers from the Shenehon Center for Real Estate examine what the current trends in mortgage loan documentation will look like in 2014. After analyzing the Federal Housing Administration (FHA) program changes coming in 2014, the UST comments that it may jeopardize some plans of buying a Twin Cities home by adding further restrictive credit challenges. However, they predict that many Twin Cities homebuyers who find it difficult to be approved for a loan will find a solution.
"The Twin Cities housing market has a tremendous positive momentum as we finish 2013, which lends well to adoption of will and new solutions for homebuyers to find financing to buy a Twin Cities home in the midst of restrictive credit challenges," says Jenna Thuening, owner of Home Destination.
UST Real Estate Matters divulge a new method of home financing.
It introduces one of the first companies to offer a program that pools resources for an investment vehicle to offer equities in homeownership to investors and loan assistance as a creative solution for selected prospective homebuyers. PRIMARQ, a San Francisco, California-based capital market company that uses equity shares to enable a person to be the major equity owner in a property that otherwise would have been difficult or impossible for that person to obtain.
Home Destination understands the following is part of the manner in which PRIMARQ tackles lending if the applicant is faced with restrictive credit challenges:
1. Consulting Housing Data For Movement - PRIMARQ initiates the applicants credit challenges to buy a home by consulting various sources of housing data and analytic firms that not only assess credit market values, but more importantly identify projected Twin Cities home price movement and appreciation rates on the property.
2. Considering Job Creation and Housing Inventory - They also consider other factors that drive price movement such as job creation and inventory in the area.
3. Debt And Equity Investors Leveraged Return - When the loan applicant has a level of debt involved in the purchase, PRIMARQ looks at how much leverage is being applied to the Twin Cities home they have in mind. The debt, if priced appropriately, creates a leveraged return for the equity investor.
4. Matching Credit Underwriting to What the Applicant Can Afford - Then, given the restrictive credit lenders have to work with, they ensure that the prospective homebuyer can actually afford buying the home and taking on the debt of a Twin Cities single-family residential home. To accomplish this, PRIMARQ does its own credit underwriting.
According to UST, lenders will closely evaluate any income that borrowers want to be considered in their ability to repay a loan to buy a Twin Cities home. Easily obtained low-documentation loans for most borrowers no longer exist, which challenges self-employed applicants, as more metro residents are relying on freelance income. "This impacts a higher percentage of metro buyers than many housing markets as the Twin Cities has the highest national average of residents who choose to work from a home office," comments Thuening. "Therefore, the prospect of new solutions to restrictive credit challenges is great news."
The City of Maple Grove offers resources on how to qualify and become an eligible home buyer to purchase area homes for sale. It highlights Homes Within Reach/West Hennepin Affordable Housing Land Trust for providing help to individuals and families that are otherwise unable to buy a house. For many Twin Cities homebuyers it is encouraging to see home equity levels improving, which will help overcome credit challenges to sell one home and buy another.
CoreLogic's Q3 of 2013 report finds average loan-to-value ration for all home mortgages rests at 61.4 percent, with total mortgage debt outstanding near the $8.6 trillion threshold. Anticipated continued growth in home equity levels will increase homebuyers financial resources. Residential properties with a mortgage, 1.2 million, or 2.4 percent, have a loan-to-value ration of 100 percent to 105 percent.
Home Destination's 2013 residential real estate experience found that buying a Twin Cities home has become easier in some respects. Home Destination offers homebuyers guidance for home purchases; call 612-396-7832 for Twin Cities real estate professional services.