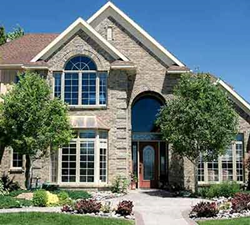 "An intentional effort to correct the overstatement of housing price decline reported by the S&P Case-Shiller Price Index for the Minneapolis / St. Paul metropolitan area." ~ University of St. Thomas Opus College of Business
Twin Cities, Minnesota (PRWEB) September 13, 2013
The mix of Twin Cites home prices has changed over the past year, according to the St. Thomas Real Estate Housing Report for July. There are now a greater percentage of higher priced homes being sold compared to this time a year ago. This is a correction to other housing data reports and another signal of the housing market's return to good health. There are fewer lower priced distressed properties being sold and more traditional homes are gaining a higher percentage of the number of Twin Cities homes sold per month.
"Twin Cities home sellers are elated to be receiving cash purchase offers, some even arriving immediately after the new listing hits the market. Multiple bid offer have been more frequent this year, pushing some homes higher than their listing price. This is true as well for higher priced homes in the Twin Cities. It seems to simple be a hot seller's market," stated Jenna Thuening, owner of Home Destination.
The University of St Thomas (UST) Residential Real Estate Index is provided by the Shenehon Center for Real Estate at the University of St. Thomas Opus College of Business with an intentional effort "to correct the overstatement of housing price decline reported by the S&P Case-Shiller Price Index for the Minneapolis / St. Paul metropolitan area".
Key-points of July's Residential Real Estate Index indicate the shift in sold homes and that Realtors are selling more higher priced home in the Twin Cities:

In July 2013 the volume of closed home sales was 5,671, almost identical to the 5,610 recorded in June 2013.
Compared to July 2012, traditional home sales jumped to 42% and short sales and foreclosures improved by dropping to 27%.
The level recorded in July was 19.1% higher than the 4,761 recorded in July 2012. The proportion of distressed sales continues to decline.
Compared to July 2012 traditional home sales are up 42% and short sales and foreclosures are both down 27%.
In July 2013 only 20.7% of all closed homes that were sold were distressed.
July gained the reach of a new 5 year low for percentage of distressed sales.
The number of new listings declined by 4.3% from June to July yet they remain 16.6% higher than last year at
The number of pending sales was unchanged between June and July.
"The UST report balances things," believes Thuening. The report draws a more comprehensive summary of the metro's housing data: "Due to the higher number of sales, the ratio of closed sales to homes available for sale remains very low in July at only 2.8 homes available for sale for every home sold. Typically this ratio ranges from 6 to 8 in a balanced market". While the number of homes available for purchase increased, the demand by potential home buyers also remains high.
Both homeowners and renters are willing to pay for higher priced homes to live in, according to a Star Tribune September 9th article. It indicates shoppers are impressed with the features of higher priced homes like: rolling granite islands, yoga studios, outdoor fire pits, and feng shui home designs. The article notes the BNL development for Brunsfield, a Malaysian company well seasoned in building apartments and condominiums around the world. They are one of several new investors seeking to meet the demand for more prime higher prices rental housing in the Twin Cities. In Minneapolis alone, about 1,400 new apartments are expected to hit the market this year, and another 2,800 to 3,200 are expected during the next couple of years.
Home Destination helps Twin Cities home sellers feel confident they are making their best housing decisions given current Twin Cities housing market conditions. Jenna Thuening helps real estate sellers consider all options and determine if it is better to sell your home and move-up to a higher priced home or to build that dream house. Call 612-396-7832.