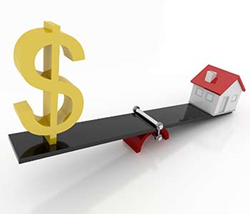 "Housing is one of the central assets for consumers and a key driver of every local economy. Home is often a family's single most valuable and visible economic asset, and housing in a community is a reliable gauge of its prosperity." ~ Demand Institute
Minneapolis, Minnesota (PRWEB) February 27, 2014
Housing market's A Tale of 2000 Cities released yesterday by Demand Institute talks about how the chasm between successful and struggling residential housing communities is reshaping America. The Twin Cities is predicted to have a 7 percent home price increase in 2015, signaling a slower rate of increase and a more balanced housing market ahead.
"2013 was an exciting year of positive steps forward in the housing recovery in the Twin Cities metro area. Rising home prices empowered more homeowners through increased equity in their homes to make a move," says Jenna Thuening owner of Home Destination. "Home buyers were brisk in a competitive market with a shortage of inventory to snap up available real estate listings."
The study results claim that the national median home price for an existing single-family home will increase at a decelerated pace in the future returning to a clip closer to industry norms. Nationally home prices advanced 11.5 percent in 2013; in the Twin Cities the rose 13.4 percent in the same time frame. Demand Institute predicts home prices improving at an annual rate of 2.1 percent during 2015 and 2018, as the number of real estate listings available and buyer demand level out. In their own words, "While home price appreciation has been strong in the past 18 months, we expect it to grow in the 2 percent range in 2018".
How predictions for Minneapolis-St. Paul-Bloomington, MN-WI stack up in the report:

Actual median price in 2012 was $179,000
Forecasted median price for 2015 is $191,000, an increase of 7%
Forecasted median price for 2018 is $201,000, an increase of 12%
The double-digit price increases of the past two years are not indicative of future trends since
Home price increases were mainly driven by investors buying up distressed homes to meet higher rental demand.
Predicts that the key force of demand in the next five years will be the formation of new households.
The cities predicted to have the largest increase in the median price of a previously owned single-family home are Memphis, Tampa, Jacksonville, Milwaukee and St. Louis. Perhaps partly due to less swing in housing market changes, metros who ranked for the lowest projected price appreciation are Washington, D.C., Oklahoma City, Denver, Minneapolis and Phoenix.
The slower pace in home price increases may be the result of improvements in economic weakness, which is a positive signal that the housing recovery is taking root and returning to healthier norms. "It is simply a recovery to equilibrium. While many residents still face significant financial constraints, they are also more likely than average to believe that their situation will improve, or to have plans to move to better or larger homes," states Demand Institute.
A new report released today by S&P Dow Jones Indices for its S&P/Case-Shiller Home Price Indices confirms previous indication that the Twin Cities home buyers held off buying at the close of 2013. After a strong quarter of double-digit gains, the latest Standard & Poor's Case-Shiller Minneapolis Home price index records a 9.7 percent annual increase in the month of December. Home prices registered increases for 19 consecutive months before chilling due in part to excessive winter sub zero days. Average home prices nationally are back at mid-2004 levels, though still about 20% off their mid-2006 peak.
"The Standard & Poor's/Case-Shiller 20-city home price index rose by a robust 13.4 percent in 2013, boasting of the largest calendar gain in eight years," adds Thuening. "The Median Sales Price of closed sales rose 14.4 percent to $192,000, marking a five-year high. For a long term overview, Twin Cities home prices are 16.5 percent below their 2006 peak and 28.0 percent above its 2011 valley. That is solid progress".
Home Destination is a full time Real Estate Agent in Minneapolis, servicing clients through out the Minneapolis metro, working with all types of buyers and sellers, from first time home buyers, to move up buyers and empty-nesters. As the Twin Cities housing market continues to strengthen with rising prices in 2014, Minneapolis area real estate buyers seeking an experienced residential Realtor may reach Home Destination at 612-396-7832.