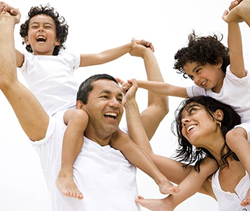 "Spring construction season will see a flurry of new construction activity as home builders seek to make up for time lost due to harsh weather conditions." ~ Herb Tousley, University of St. Thomas
Minneapolis, Twin Cities Minnesota (PRWEB) June 03, 2014
Twin Cities home prices are climbing back and empowering sellers to benefit from positive equity and dip into the Minneapolis metro housing market as desired. While the University of St. Thomas Minneapolis - St. Paul Residential Real Estate Index for April shows mixed results, there are plenty of positive signals in the Twin Cities Housing Market to jump start Quarter 2 of 2014.
"There is always a balance of ups and downs in the housing market, this spring the Twin Cities real estate market has produced more positive signals than negative," says Jenna Thuening, owner of Home Destination. "While we would still like to see more of a traditional spring market, there is plenty to entice buyer and seller activity."
Home Destination combines UST findings with recent Minneapolis Area Association of Realtors (MAAR) stats and comes up with 6 positive market signals:
1. The Twin Cities spring housing market showed positive increases in the number of homes listed for sale. For the week ending May 24th, Twin Cities new home listings increased 3.9% to 1,870. Twin Cities housing inventory increased 5.6% to 15,957. "This is a healthy development as a continued increase in the number of (Twin Cities) homes for sale will lead to a better balance between the supply of homes for sale and the demand in the market," said Herb Tousley, director of real estate programs at the University of St. Thomas.
2. Gains In Home Equity - Spring 2014 is also seeing 26 straight months of year-over-year home price gains. For prospective Minneapolis real estate sellers, new gains in home equity make it possible to sell their existing home and transfer their home equity, thus becoming move-up home buyers.
3. Homes Are Affordable - Mortgage rates have decreased to the lowest rates seen in the last seven months making it more affordable to buy a home. The 30-year-fixed rate is hovering around 4.2 percent and the 15 year rate has ducked under 3.5 percent. New federal housing instructions for Fannie Mae and Freddie Mac are to concentrate on granting credit within the reach of a greater number of homeowners.
4. Drop in Home Closed Sales - Another positive signal is that the number of closed home sales was down compared to a year ago. On closer examination, the decline can be largely attributed to lower numbers in Twin Cities distressed property sales as traditional home sales were up slightly compared to the number of foreclosed homes on the market a year ago. April 2014 recorded a drop of 26.8 percent from March 2014.
5. Newly Constructed Home Sales - One telling signal that the housing market is continuing on the road to healthy is when home builders of new homes are selling more houses than lending institutes do. During April of 2014, levels of single-family home permits reported by Keystone Report increased significantly over both the March and April 2013 numbers. In April, single-family home permits jumped 37.5 percent.
6. Job Wage Improvements - While the Twin Cities economy experienced fewer economic swings than many companion metros during housing's tumble, income earners definitely felt its impact. Sustainable income is the backbone of a prospective buyers' ability to gain a quality home loan. Compensation rates (wages and benefits per hour) for trades workers in the Minneapolis-St. The Paul metro area is rebounding fairly well. Twin Cities condo buyers are more confident their earnings will support a home purchase, as noted in a Finance & Commerce June 2 report titled Top Residential Transactions: Condo buyers snap up downtown Minneapolis units.
Home Destination is a 15 year veteran residential Twin Cities Realtor who helps buyers and homeowners through the process of selling a home. For a complementary Minneapolis real estate seller's consultation call 612-396-7832.