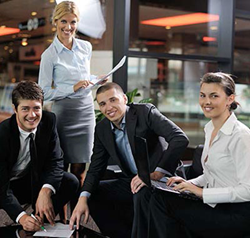 "The inventory of metro-area homes for sale hit 11,797, the lowest level seen in 10 years." ~ Shenehon Center for Real Estate at the University of St. Thomas
Twin Cities, Minnesota (PRWEB) January 31, 2014
The inventory of metro-area homes for sale bottomed at 11,797, the lowest level witnessed in 10 years, according to a January 28th report from the Twin Cities Shenehon Center for Real Estate at the University of St. Thomas. Its report A Maturing Recovery for Twin Cities Housing Market released January 28th says to anticipate the housing market becoming more balanced by the end of 2014 , as it shapes up to be another year of solid gains and a big step toward normality in the housing market.
"Twin Cities home sellers have traditionally favored tucking in for winter months thinking the cold may keep a few prospective home buyers at bay," says Jenna Thuening, owner of Home Destination. "Small teams of fixer-upper homebuyers who bought a year or two ago, and since refurbished those homes, are ready to turn around and sell at a better price. With the active supply of Twin Cities homes for sale falling to a 10 year housing inventory low, sellers find this a good time to venture into the market."
Current housing inventory levels are at their lowest levels since 2004 for the month of January. In the Twin Cities region, for the week ending January 18, Minneapolis metro housing inventory decreased 9.5% to 11,918, according to the Minneapolis Area Association of Realtors. Last year, metro inventory was 13,174 for the same time period. The three month average was 14,378 currently and 14,850 in the previous year, a drop of - 3.2 percent.
Realtors cite limited inventory as the biggest challenge for buyers. Low housing inventory remained a top concern with 60 percent of survey participants indicating this concern. "At the same time, buyers increased their home purchases in December, further limiting the stock of homes for sale. Across 19 markets, sales rose 5 percent from November to December," says Redfin's Dwindling Inventory Drove Atypical December Price Growth January 16th report.
In the same report Redfin agent Anna Schwoerer stated, "My home-selling clients in Northern Virginia have been waiting to list their homes in early 2014. They believe January and February will be the sweet spot when they can sell their home quickly, for a great price, while also enjoying a smaller selection of competing homes for sale."
According to Home Destination, there are several key advantages home sellers may find if they list their homes while inventory levels are low:
1. Higher levels Of Multiple Bid Offers - Selling a home when there is tighter inventory equals a higher potential for multiple bid offers.
2. Selectiveness of Cash Buyer Opportunities - If sellers garner multiple offer circumstances, it opens up the door to being selective with buyers who are capable of cash purchases over buyers with mortgage contingencies.
3. Selling A Home More Quickly - Running along side of lower numbers of homes for sale, we see shorter days a home is typically on market before accepting a purchase offer and seller's home closing date.
4. Gaining A Higher Price When Sold - Homebuyers who are determined to gain the home they want, will compete against other offers in the form of multiple bids which can push a home sale price higher. While it still must sell within reason of its established value for a bank to fund it, tighter inventory levels often help a seller get the highest price possible.
"There are still buyers who began looking for a home in 2013 who have yet to purchase. These left-over buyers together with the buyers who will begin looking in 2014 will keep competition for existing homes for sale brisk," predicts Jeanette Schneider, senior vice president with RE/MAX Regional Services in Michigan
"The low Twin Cities housing inventory is actually good news for homeowners thinking of putting their homes on the market now rather than waiting until the spring," adds Thuening. "Twin Cities home sellers with a current MLS about to expire, and who may be considering pulling the your home off the market over the winter, are re-thinking about waiting until spring to list again."