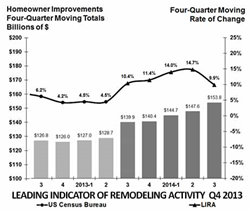 'This is the most vibrant and exciting market that we have been in for 5 years. Buyers are ready to buy as opposed to looking.' - Casey Shermock of Pillar Homes
Minneapolis, Minnesota (PRWEB) March 31, 2014
Twin Cities remodeled homes in the Builders Association of the Twin Cities (BATC) 2014 Parade of Homes Remodelers Showcase highlight trends in kitchen remodeling. Kitchens remain the most popular project on the tour, with 65 of the 73 remodeled homes showcasing updated to the home's kitchen. Attendees are most interested in gleaning ideas for new kitchen renovations.
"The Twin Cities housing market is stepping into a bright and vibrant Spring, with both builder confidence and consumer confidence showing renewed strength," says Jenna Thuening, owner of Home Destination. "Our annual home showcases indicate that buyers are moving from 'watching' to make purchases, with the strongest home remodeling activity being kitchen renovations."
The Parade of Homes resonated with attendee's priority interests by acknowledging that a kitchen remodeling project can be the most intrusive of projects. "After all, you only have one kitchen, and it serves an important function multiple times a day," states their website.
The January 16, 2014 report titled Double Digit Growth in Remodeling Spending Expected Through Mid-Year released by the Joint Center for Housing Studies of Harvard University predict that the home remodeling industry will experience strong growth in 2014. According to the Leading Indicator of Remodeling Activity (LIRA), nationally, an uptick in annual home improvement spending is expected during the first half of 2014 should temperate closer to norms around 10 percent by the third quarter. The Twin Cities showcase robust turnout confirmed predictions.
"The ongoing growth that we've seen in home prices, housing starts, and existing home sales is also being reflected in home improvement activity," says Eric S. Belsky, managing director of the Joint Center. "As owners gain more confidence in the housing market, they are likely to undertake home improvements that they have deferred." Helping homeowners combine their dreams with the latest home remodeling trends may shape a remodeling project to best meet buyer demands, offering a better chance to have a return on remodeling project's cost vs value should selling the home be somewhere in the future.
"In the first quarter, we have seen clear signs that volume is returning to the market even as severe weather made conditions difficult," Stuart Miller, Lennar's chief executive officer, said in the Urban Land Institute Emerging Trends in Real Estate 2014 report. "The fundamental drivers of improvement in the housing market remain a steadily improving economy with a slowly improving employment picture unlocking pent-up demand."
The American Institute of Architects (AIA) Home Design Trends Survey for the fourth quarter of 2013, reports findings that remodeling activity is a bustling business around kitchen remodels. Key demand is for upper-end products, which were reported to have jumped by over a third of survey participants, double the percentage reported in the previous year.
Many of the kitchen remodels featured in the Twin Cities Parade of Homes included the following kitchen updates:

greater connectivity between the kitchen and great room
hardwood floors of tamarack, pine and walnut
open kitchen spaces drawing on natural lighting from expansive windows
wine bars and beverage centers
useful storage and display cabinetry
green efficiency kitchens with LED lighting and energy star appliances
graphite and granite kitchen counter tops fabricated with the use of the newest technologies
painted kitchen cabinets with innovative finishes, colors and styles
Green Path takes certain remodeling products and certain home design tastes that make a home green and blend to create kitchens that are safe, stylish, and energy conscious. Eco-friendly home remodeling trends are rising, as reported by Brian Piatt on Kare 11 news, stating that construction of eco single-family homes was up 17 % of the overall construction market in 2011 and is growing.
"The Twin Cities Parade of Homes 2014 event runs through tomorrow, April 1, 2014. Homeowners who are ready to invest in their home's increasing equity and began a home remodel are moving off the sidelines and meeting with local building contractors," states Thuening. "The Twin Cities housing market is poised for a great spring season; metro builders are already demonstrating just why the National Association of Home Builders announced strong builder sentiment of 27."
Contact Home Destination at 612-396-7832 for guidance on what projects help sell your home. Jenna Thuening helps Twin Cities real estate sellers increase their changes of selling and gaining top dollar for their Twin Cities home.