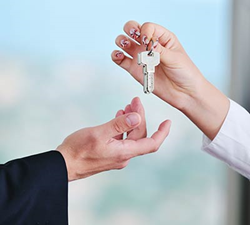 "Toll Brothers Inc. reported fiscal first-quarter earnings that beat analysts' estimates as move-up buyers continued to make purchases at a time when the housing market is cooling." ~ Finance Commerce
Minneapolis, Minnesota (PRWEB) March 05, 2014
Toll Brothers Inc., the largest U.S. luxury-home builder, reported fiscal first-quarter earnings that beat analysts' estimates as move-up homebuyers weren't shy about making purchases regardless if others paused due to suggestions that the housing market is cooling. In the February 25, 2014 Move-up Buyers Boost Toll Brothers Earnings article, Twin Cities buyer activity surpasses market predictions and points to consumer confidence in housing investments and the ability to exercise home buyer's purchasing power.
"If you are pushing the limits of your existing home's floor-space or simply prefer to purchase another home in a more desirable neighborhood, now may be your best opportunity to sell one home and move-up to another," says Jenna Thuening, owner of Home Destination. "Many homeowners have found that their property is worth more than they anticipated, which empowers Twin Cities move-up home buyers with the financial option of transferring current home equity into another home."
Toll operates in Minnesota and 19 other states. Citing cold weather extremes in Midwest markets, Toll adjusted the top end of its forecast for the number of homes it will build in 2014. The company said it expects to deliver 5,100 to 5,850 houses, down from its previous projection of 5,100 to 6,100. With a first-quarter revenue of $643.7 million, increasing $424.6 million over the previous year, Toll credits the move-up home buyer for its success. The average price of homes sold was $694,000 compared with $569,000.
Summing up 2013 Minneapolis - St. Paul housing improvements, the Minneapolis Area Association of Realtors (MAAR) end of year report says "consumer purchase demand increased notably, reaching levels not seen since 2005". As active Twin Cities housing supply of inventory for sale fell to an 11-year low, absorption rates improved to levels not seen since before 2003. Move-up homebuyer activity spurred by low but upwardly-trending interest rates, affordable home prices and record housing affordability resulted in an overall 8.8 percent increase in home sales across the Twin Cities 13 county residential housing communities.
Buyer activity levels are explained in the MAAR report for the following reasons: "Improvements in the local economy will boost the Twin Cities real estate market in 2014. The outlook is positive: job growth is accelerating, interest rates remain attractive and an unemployment rate well below the nation's are all reasons our region continues to outperform". Minneapolis home builders blame weather factors for chilling February demand so it's important to take a view beneath the headlines and see that in sum all of this looks and feels like a natural part of the transition toward a healthier marketplace. Prices are still experiencing upward pressure, and sellers are still receiving competitive offers.
Twin Cities move-up buyers find homes in Toll Brother's Eden Prairie Woods one attractive option, being distinguished for its bluff location in the heart of Eden Prairie, Minnesota. With homes overlooking hundreds of acres of natural woodland, It is prized as a housing community in the Minneapolis - St, Paul offering expansive views, customization on residential homes, and attractive neighborhood amenities. Move-up buyers are also purchasing Steeplechase of Eagan, Minnesota homes nestled adjacent to Lebanon Hills Regional State Park, and luxury homes for sale in Minnetonka, MN and Media as ideal locations to move to.
"2013 was an extraordinary year of move-up homebuyer activity as more individuals came off the sidelines, make important decisions to use their purchasing power, and investments in their future as homeowners," adds Thuening. Perspective home sellers need to calculate in potential rate increased if they think that waiting to move up to another home make sense. As rates increase, the price of the house a buyer can afford will decrease.
Home Destination is a 12 year Twin Cities Real Estate Agent, helping Twin Cities home sellers take advantage of increased equity and reasonable interest rates to move from an existing home to a bigger home.. Call Home Destination at 612-396-7832 and ask for Jenna Thuening.