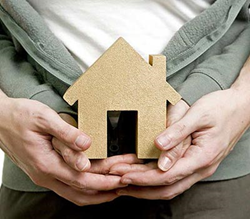 "Market indicators for the Twin Cities housing market continue to exhibit the normal seasonal pattern that we expect. What remains important is that compared to a year ago these indicators continue to show a healthy year-over-year increase." ~ UST
Twin Cities, Minnesota (PRWEB) December 04, 2013
Twin Cities homeowners with "negative-equity" mortgages are closer to positive home equity than the national average, according to the latest edition of the University of St Thomas (UST) Residential Real Estate Index. The Shenehon Center reported how far those mortgages are underwater; for the United States, it is 41.8 percent. Metro area homeowners who are closer to Twin Cities positive home equity levels are doing somewhat better, at 35.3 percent.
"Charting out the current pace of supply and demand, the UST Residential Real Estate Index levels indicate we can anticipate on-going unmet demand will continue putting upward pressure on Minneapolis area home sale prices. This, in turn, will support continued improvements in Twin Cities negative home equity levels. Historically the number of homes for sale peaks in mid-summer then declines through the fall, hitting seasonal moderation in December," observes Jenna Thuening, owner of Home Destination. "We see a growing proportion of homeowners able to move due to gains in their home equity."
The UST Traditional Sale Composite Index decreased again in October, moving from 1,070 to 1,057 in October. Despite the monthly decrease the index remains 4.8 percent higher than the level recorded over the same time period in 2012. Month to month declines or inclines show varied snapshots in housing market fluctuation; however, the year-over-year (YOY) overview shows stronger Twin Cities housing market trends on which to base home buying and selling decisions on.
Four significant points Home Destination finds in the UST report are:
1. Distressed sales remains well below last year's level which is a sign of continued improving market health.
2. The median price of a traditional (non-distressed) home sale in October 2013 increased slightly from the previous month moving from $217,000 to $218,750.
3. The median price of a traditional (non-distressed) home sale in October 2013 increased slightly from the previous month moving from $217,000 to $218,750.
4. The average median price of a non-distressed home is 2% higher than the $214,350 reported in October 2012.
October's clip for single-family new construction permits issued compared to last year's levels began to wind down. For most of this year the number of permits issued has tracked about 30% ahead of last year's levels. In October the amount of increase has decreased to about 26% ahead of last year's levels, clearly marking a positive trend in Twin Cities housing markets. Through the end of October there have been approximately 4,300 permits issued for new single-family homes in the Twin Cities compared to the 3,374 permits that had be issued at the same time in 2012.
Zillow's third quarter negative home equity report leads with news that U.S. negative equity rate falls at fastest pace ever in Q3. Just how far housing markets fell is indicative in their statement that "despite the improvements, more than one in five American homeowners with a mortgage remain underwater, a stubbornly high rate that is contributing to inventory shortages and holding back a full market recovery." The national negative equity rate is predicted to drop to 18.8 percent by the third quarter of 2014, according to Zillow's Negative Equity Forecast.
"Twin Cities residential housing markets enjoy the fast pace of home value appreciation levels experienced so far in 2013; which directly correlates to the negative equity improvements, comments Thuening. We are entering the seasonal months when housing trends slow to a more laid back pace, however, it has been a great year already in reducing negative home equity levels. Continued positive housing trends are anticipated; however, negative equity will remain a factor for some time and is entrenched as a component of our housing market's new normal."
Home Destination is a well-established Twin Cities residential Realtor helping homeowners determine if they have sufficient home equity to sell their home and move as best suits their current housing needs. Contact Jenna Thuening at 612-396-7832 for expert guidance and join those who are enjoying the benefits of our positive trends in the Twin Cities housing market.