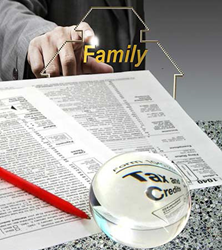 "November numbers are preliminary, and the state won't have the final property-tax numbers until the communities lock in their 2014 rates. The state is encouraging governments to pass at least some of the tax savings along to homeowners." ~ Star Tribune
Twin Cities, MN (PRWEB) November 19, 2013
Most residential housing communities are bracing for Twin Cities homeowner property taxes going up, after preliminary property tax levy amounts were posted last week by the State of Minnesota. Counting on homeowner tax breaks runs the prospect that not all of them may be granted extension again. The Minnesota press release details can help homeowners in the Twin Cities know better what to expect come tax time in 2014.
"Many Twin Cities homeowners are hoping some Twin Cities property tax relief will still come about after the public truth-in-taxation hearings this fall," comments Jenna Thuening, owner of Home Destination. "Knowing that metro cities must set their final levies by Dec. 27, they can levy less than their preliminary numbers but not more."
"Since 2002, state and local property taxes have risen by 86%. Property taxes are regressive, disproportionately affecting middle-class Minnesotans, and are levied without taking into account a taxpayer's income or ability to pay the tax. State and local leaders are working together to stop this decade-long trend," stated Minnesota Commissioner Myron Frans in the press release.
Robert Dietz, vice president for tax policy issues at the National Association of Home Builders (NAHB), recalls that 2013 tax benefits for homeowners were ultimately extended, but only for a year. Whether that's possible again in late December is in doubt. According to the NAR, Congress law updates in 2007, meant that any home mortgage borrower who had a debt canceled by a creditor would have to report the amount forgiven as typical annual income, subject to federal taxation. Fortunate homeowners who were granted a principal mortgage reduction or balance change, as part of a loan modification, find that the IRS handles the amount trimmed off the mortgage balance as fully taxable income.
The American Enterprise Institute says surveys suggest that the local property tax is now seen as more onerous than the federal income tax. It states: "Gallup shows a substantial jump since the late 1980s in the proportion of people mentioning the local property tax as the worst or least fair tax."
The Gallup pole question was "Which do you think is the worst tax -- that is the least fair -- federal income tax, federal Social Security tax, state income tax, state sales tax, or local property tax?" 42 % of the survey participants indicated that local property taxes were the least fair.
"It is probable that homeowners who are already struggling to meet monthly home mortgage payments, and facing financial challenges that make payments difficult, are the most likely to feel that property tax increases are unfair. Others see the need for the increase to cover costs of the services provided by our city governments," states Thuening. "Furthermore, a homeowners taxes may be altered by any change in the valuation of their property, as well as by changes in the values of other properties within the taxing jurisdiction."
The League of Minnesota Cities LMC 2013 Property Tax Report explores this and other recent market value and tax capacity trends, and provides an update on current property tax policy issues. Gary Carlson, a lobbyist for the League of Minnesota Cities, predicted that much of the projected drop in property taxes in some cities will come directly from the state, through homestead credit refunds. Some area metro homeowners upset by their budget cuts are thrilled to receive news that their 2014 property tax estimates are lower. The City of Minneapolis and some in Dakota County have dropped next year's property tax levels.
Home Destination finds that in the big picture of homeowner taxes, mortgage debt relief is not the only real estate tax benefit set to disappear at the end of December. Also scheduled to terminate unless extended:
1) The 10 percent homeowner tax credit currently permitted for home energy-saving improvements, including qualified insulation upgrades, high-performance "green home" efficient windows, doors and roofs. These credits have a lifetime cap of $500.
2) The $2,000 credit for residential new construction home dwellings that comply with federal standards for energy efficiency.
3) The mortgage insurance premium write-off for anyone who takes out a home loan with a down payment of less than 20 percent.
Home Destination offers resources to calculate what purchasing a Twin Cities home will cost, including property tax estimates. For a local Realtor's guidance when buying a Twin Cities home, call Jenna Thuening at 612-396-7832.