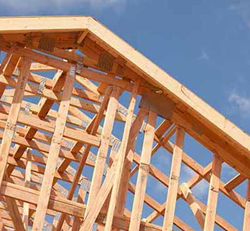 Overall, home builders across the Twin Cities remain positive that 2014 is a great year for homebuilding regardless of current residential construction setbacks. ~ Jenna Thuening, owner of Home Destination
Minneapolis, Twin Cities Minnesota (PRWEB) August 31, 2014
Dawdling home sales and a respite in apartment construction triggered a substantial decline in August homebuilding in neighborhoods across the Twin Cities. Levels of permits and home sales aren't daunting most Minneapolis home builders. The latest housing market index from the National Association of Home Builders (NAHB) shows a positive upward trend; August's increase in home builder confidence from 53 to 55 is the peak level seen in seven months.
"Today, families looking to buy premium Minneapolis apartment or condos will find a lack of new supply and an increase in demand," comments Jenna Thuening, owner of Home Destination. "Less than 200 condominiums are currently listed for sale in downtown and the northeast side of the Mississippi River. At the existing pace of metro home sales, that represents a to 2.4 months supply of available inventory, which may be one reason why Minneapolis home builders demonstrates continued confidence in the metro's real-estate market."
The latest Keystone Report for the Builders Association of the Twin Cities (BATC), reveals that there were 413 building permits granted for a total of 532 units during four equivalent weeks in the month of August 2014. Across the Twin Cities 3,213 permits have been issued Year-To-Date, coming to a sum of 6,117 units.
Apartment construction comprises the largest sector contributing to the recovery in the Minneapolis – St. Paul, Minnesota real estate market in the first half of 2014. Making up a slice of nearly half of all new residential homes constructed in the Twin Cities, the report shows that apartment figures for August have dropped to closer around the quarter of all units built. The declines reflect the nature of construction activity, which can be precarious from one month to another due to its dependence on how many apartment buildings have been permitted.
So far in 2014, levels of new construction activity have been highest in Minneapolis, which is contributed to the high demand for single-family apartment living. As a summary of August's construction numbers becomes available, the City of Minneapolis was heads above other residential neighborhoods for having the most units built across the Twin Cities metro - tallying 83 units. Second place goes to Maple Grove's 40 units, Blaine ranks third at 32, Woodbury comes in fourth at 26. And Lakeville follows in fifth place with 21 units.
BATC's Five-Year Comparisons of Building Permits Issued for Twin Cities Residential Construction:

August 2010: 246 Permits and 460 Permitted Units at a value of 92,095,652
August 2011: 256 Permits and 437 90,289,823
August 2012: 385 Permits and 901 Permitted Units at a value of 146,729,664
August 2013: 494 Permits and 1,114 Permitted Units at a value of 175,144,693
August 2014: 413 Permits and 532 Permitted Units at a value of 532
Total permit value is a good barometer that indicates how many dollars are supporting residential construction since it combines both apartments and single family homes into one figure.
Nationally, new home sales declined 2.4 percent compared with last year, according to the National Association of Home Builders. Some housing experts attribute the slowdown in home sales to low levels of available housing inventory. Confined by fewer options, some perspective Twin Cities homebuyers end up waiting to find the home they want to buy. Some guess that the accelerated pace of home prices in comparison to income increases leave other buyers on hold till they can afford to buy a new home.
"While there are signs of broader improvement in the economy, locally, underemployment and resultant lower wages keep buyers hesitant," said Shawn Nelson, this year's president of the BATC and president of New Spaces, a home renovation firm in Burnsville. "It's clear that multifamily construction has kept overall permit numbers somewhat volatile this year".
Predicting how the homebuilding industry will finish out the year, NAHD stated: "Expectations for the next six months increased by two points to 65, the highest since August 2013 and the index for traffic rose three points to 42, the highest since December 2013." Sentiment expressed by Twin Cities home builders coincides with the national optimism.
Whether home buyers seeking to buy a Twin Cities newly constructed home or an existing home for sale, Home Destination offers guidance. Call and ask for Jenna Thuening at 612-396-7832.