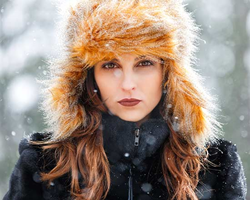 "(Twin Cities) inventory in our view here at Behind the Mortgage is THE key to continued recovery in our real estate sector, and has thus far been the biggest struggle for the 'ready to buy right now' set of homeowners." ~ Alex Stenback
Twin Cities, Minnestoa (PRWEB) February 20, 2014
Twin Cities home sellers barely have time to get organized, packed and ready to moved after closing day as homes spent just 93 days on the market in January, according to Minneapolis Area Association of Realtors (MAAR) reports. The brisk pace has depleted Twin Cities housing inventory to a mere 2.7 months supply. With inventory availability hitting the lowest level in a decade or more, it is creating a terrific sellers market, regardless of extreme Minnesota cold winter weather.
"Nearly every housing metric in the Twin Cities metro is on the upswing. From home prices, number of day till sale, higher ratio of traditional home sales, coupled with fewer foreclosures and short sales, are all positive. The stark factor in the mix is the lack of housing inventory," says Jenna Thuening, owner of Home Destination. "It can be challenging for some metro homebuyers, who find options on the thin side, and who are asking when they will have more Twin Cities real estate listings to choose from.
MAAR encouraged metro residents to "Look for some signs of inventory and sales activity thawing, but keep your jacket handy as activity always varies by location and segment". Twin Cities inventory has plummeted since its peak in 2007. January 2014 marked a new low of 11,690 properties actively listed for sale which is approximately 5,000 fewer homes for sale than January's inventory 10 years ago in 2004. Across the Minneapolis - St. Paul housing market, for the week ending February 8 the numbers reported are as follows:

New Listings decreased 3.0% to 1,193
Pending Sales decreased 8.8% to 794
Inventory decreased 10.2% to 11,809 for the month of January
Buyers closed on 2,536 properties last month. Traditional sales were up 6.2 percent while foreclosure sales fell 34.7 percent and short sales 54.3 percent. Foreclosures and short sales made up 29.4 percent of all closed sales last month, down from 42.2 percent a year ago. New Twin Cities real estate listings declined 11.5 percent to 4,247 overall. New listings for traditional homes rose 7.9 percent, while new listings for metro home foreclosures and short sales fell about 50 percent each, according to Finance Commerce's Twin Cities report.
On an individual basis, there was an decrease in inventory levels for 17 of the 21 cities Home Destination tracked, 15 of which are in the double-digit figures. In contrast, just four cities witnessed a increase in the number of real estate listings available to Minneapolis metro real estate buyers, according to MAAR local market updates.
January 2014 Months Supply of Inventory Across Several Twin Cities Housing Communities:
Chanhassen homes for sale dropped from 127 in 2013 to 102 listings -19.7%
Chaska homes for sale dropped from 124 in 2013 to 97 listings -21.8 %
Eagan homes for sale dropped from 179 in 2013 to 149 listings-16.8%
Eden Prairie homes for sale dropped from 259 in 2013 to 237 listings -8.5%
Edina homes for sale dropped from 233 in 2013 to 225 listings -3.4%
Excelsior homes for sale dropped from 11 in 2013 to 0 listings -100.0%
Hopkins homes for sale dropped from 40 in 2013 to 34 listings -15.0%
Lake Minnetonka Area homes for sale dropped from 389 in 2013 to 343 listings -11.8%
Long Lake homes form sale dropped from 9 in 2013 to 7 listings -22.2%
Maple Grove homes for sale dropped from 276 in 2013 to 244 listings -11.6%
Minnetonka Beech homes for sale dropped from 7 in 2013 to 4 listings -42.9%
Minnetrista homes for sale increased from 69 in 2013 to 70 listings + 1.4%
Mound homes for sale dropped from 69 in 2013 to 75 listings -25.0%
Orono homes for sale dropped from 100 in 2013 to 62 listings -10.1%
Plymouth homes for sale dropped from 305 in 2013 to 229 listings -24.9%
Prior Lake homes for sale increased from 166 in 2013 to 169 listings + 1.8%
Richfield homes for sale dropped from 110 in 2013 to 91 listings -17.3%
Tonka Bay homes for sale dropped from 11 in 2013 to only 7 listings -36.4%
Saint Louis Park homes for sale increased from 145 in 2013 to 177 listings, a change of + 22.1%
Shorewood homes for sale dropped from 42 in 2013 to 37 listings, a change of -11.9%
Wayzata homes for sale increases from 24 in 2013 to 44 listings, a positive change of + 83.3%
"The latest drop in real estate listings comes on top of news that December Months Supply of Inventory decreased 15.6% to 2.7. Given how far the Twin Cities real estate recovery has progressed, many area homeowners may find it the perfect season to reassess their situation," comments Thuening. "Some potential Twin Cities real estate sellers who have been hesitant to sell in recent years are now discovering that they in a completely new and more positive different position. Sellers are finding they have new home equity which empowers them to sell now and move-up to another home."
Low Twin Cities housing inventory or more specifically, the low number of quality finished vacant inventory is one of the best indicators of the health of a housing market, according to MetroStudy's January 29th report titled Twin Cities New Home Growth Showing Signs of Slowing as Affordability Weakens.
Contact Home Destination at 612-396-7832 if seeking to sell a Twin Cities home; home buyers will welcome having more real estate listings to choose from.