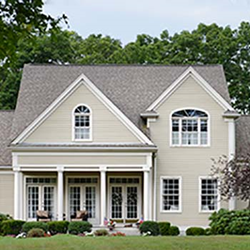 "Home sales have shown meager to modest gains in the non-luxury portion of the market. The price to reach the top 1 percent of the housing market varies widely by metro." ~ Redfin
Minneapolis, Twin Cities Minnesota (PRWEB) June 20, 2014
Improvements in the number of sold homes within the Twin Cities housing market are found in the top 1 percent price bracket, according to news from Redfin. Mirroring the growing wealth gap in the United States, the metro is a picture of shifts in homeownership wealth. Individuals who are unencumbered with needs for a financial institution's backing in order to make a real estate purchase are buying more homes.
We see a very active segment of upper-bracket home buyers making pricy purchases for luxury homes in prime locations," says Jenna Thuening, owner of Home Destination. More Twin Cities homes are selling in the upper tier than in any other segment and that is a boost for every housing segment."
Redfin, a national real estate brokerage, released a special report May 27th, titled "2014 Luxury Report: Sales of Priciest 1% of Homes Climb While Rest of Home Sales Still Down". Across the Twin Cities residential real estate market home sales in quarter 1 of 2014 dipped from the number of sold homes in 2013. The stunning exception is found among luxury home sellers at the very tip of the market. Closed home sales of the top 1 percent exorbitantly priced homes reached heights of a 21.1 percent increase within the first 4 months, added to a gain of 35.7 percent in 2013. in the remaining 99 percent of the Minneapolis - St. Paul housing market, home sales are reduced by 7.6 percent so far in 2014.
The top tier of the Twin Cities housing market is showing stronger improvements than any other segment. with pending sales up 13 percent from a year ago for the $1 million-plus homes, according to the Minneapolis Area Association of Realtors (MMAR).
Little has changed the three words as the most important criteria for buying and selling a home: location, location, location. Whatever price bracket the home falls in, ultimately the location of the home will have the greatest impact on its value on the market. A large, luxurious home that is located unfavorabley may find it cannot sell in the same manner as comparble homes of size in a prime spot. "Whether the buyers intent is to make a short term buy and sell or hold for a longer time frame, location is the most important factor to cogitate", says Thuening.
If you are selling your Twin Cities home and are not in the top 1 percent, there is still some good news. "The news is not all bad," according to Herb Tousley, director of real estate programs at the university. "The inventory of homes for sale has increased, the number of new listings has increased sharply, and the percentage of distressed sales and new foreclosures continues to fall". Researchers at the university's Shenehon Center for Real Estate remain fair and objective in their Real Estate Matters reporting, covering factors that reflect real data that both buyers and sellers depend on for insightful news.
"The budget luxury buyer could look to Atlanta ($861,000), Minneapolis ($881,000) or Raleigh ($815,000), where access to the top 1 percent of the market can be purchased for six figures rather than seven," states the Redfin report.
For more information, please contact Home Destination at 612-396-7832. Given how fast homes are selling and that luxury homes in prime Twin Cities locations frequently have multiple bids, gaining the keys may require a strong advocate.