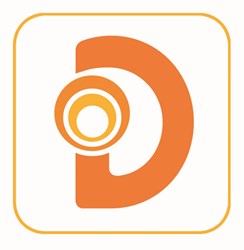 I liked the fact that the instructor was able to address topics that we would use specifically here at Liberty.

- Mark S, Liberty Mutual
Boulder, CO (PRWEB) August 26, 2013
The recent announcement that open source technical training company, Marakana, has been acquired by Twitter, leaves a rift in the world of developer training, especially for those existing customers of Marakana. (Published on TechCrunch - August 13th, 2013)
As the dust settles on this dramatic change within the industry, one company, through its decade of focus on the personal side of developer training, has become the clear choice to pick up where Marakana abandoned: DevelopIntelligence.
Since 2003, DevelopIntelligence has taken the unique path of not only ensuring the quality of its instructors and the breadth of its services but on the relevance of the training itself.
DevelopIntelligence's goal has always been to cater to the exact needs of those trained. Before delivering a course, DevelopIntelligence works with clients to understand the roles of the students, their level of experience, the types of software they will be producing, and the platform which they develop on. This unique approach allows each client to get a personalized learning experience.
"Marakana's sudden sell-out to Twitter, has left a lot of their clients and potential clients in a tough spot as to how they look for open source and web development training solutions," said Kelby Zorgdrager, President and Founder of DevelopIntelligence. "We've always recognized that choosing a training partner is not an easy task. Suddenly finding yourself looking again can be a stressful realization. Our commitment to customer success means we know how to work with clients to quickly and seamlessly find the training solution best for them, even if it means creating something new."
DevelopIntelligence offers a wide array of software training sollutions, including OpenSource options such as:
Hibernate
GWT
Scala
JBoss
SEAM
Spring Framework
Struts
Ruby / Rails
Perl
Python
PHP
Wicket
Apache
About DevelopIntelligence:
DevelopIntelligence is the leading provider of dedicated training for software teams. Since 2003, we helped over 40,000 engineers across 300 different organizations successfully adopt new technologies by delivering highly-customized, role-based learning solutions. With over 150 different course offerings, we provide world-class learning solutions ranging from Java development to Mobile Application development and more.
Sources:
Marakana Website - https://marakana.com/
Twitter Blog - https://blog.twitter.com/2013/twitter-university-building-a-world-class-engineering-organization
Marakana Twitter Page - https://twitter.com/Marakana