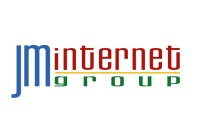 Twitter has a few very strong 'niche' uses.
Los Angeles, CA (PRWEB) September 16, 2013
The JM Internet Group has released a commentary comparing the Twitter IPO to the Facebook IPO based on the business model and potential of Twitter vs. Facebook at http://www.jm-trending.org/2013/09/twitter-ipo-vs-facebook-ipo-which-is-the-better-business/. Looking beyond the hype of the Twitter IPO, the post outlines the four major uses of Twitter and the marketing potential of each use.
"Having taught social media online and in many workshops and classes, I have the unique experience of real-world interaction with business owners and marketers about Twitter and Facebook," explained Jason McDonald, Senior Director of the JM Internet Group. "Twitter has a few very strong 'niche' uses whereas Facebook has a much broader scope and usage base. As people ponder the Twitter IPO, they should look beyond the hype to compare these two as a business and thereby get a better understanding of the true value of Twitter as a business."
For detailed information on the post, please visit:

Analysis Summary: Twitter's Four Primary Usages
The post analyzes Twitter's four most common usages in terms of marketing potential. First, Twitter is used heavily for news and politics. In the post-Obama age, we have all seen the powerful potential of Twitter as a political news engine. Second, Twitter is used for coupons and special deals. Companies like REI share coupons and special deals with their most avid fans via Twitter. Third, Twitter is used by pop stars like Katy Perry to connect with avid fans. And finally, Twitter is used for joke-sharing and trending topics in pop culture.
Social Media Marketing - JM Internet Group's Course on Social Media Marketing
The JM Internet Group is a leader in social media marketing training online and has an upcoming course in October. This class overviews social media marketing and goes in-depth to discuss marketing on Facebook, Twitter, YouTube, and other social media. In addition, worksheets and class discussion deliver hands-on knowledge so that small business marketers can make a practical, effective social media marketing plan.
About JM Internet Group
The JM Internet Group provides SEO, Social Media Marketing, and Google AdWords training and courses for busy marketers and businesspeople. Online search engine optimization training helps explain keywords, page tags, link building strategies and other techniques needed to climb to the top of search engine rankings for Google, Yahoo, and Bing. The teaching methodology is hands on, with live examples and discussions, taught from the convenience of each student's computer.
Contact:
JM Internet Group, Media Relations
Web. http://www.jm-seo.org/
Email. jm.internetgroup(at)gmail(dot)com
Tel. +1-510-713-2150