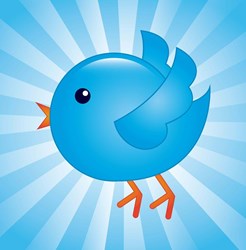 A lot of people with smaller sized estates forget about how these trusts can help with Medicaid planning, divorce issues, creditor protection, as well as the state estate tax and incorrectly only concentrate on the federal tax estate tax exemptions.
Boston, MA (PRWEB) October 29, 2013
UltraTrust.com recently commented on the Wall Street Journal press release, published on Oct 11, 2013, on three of Twitter's executives' estate planning prowess. According to the Twitter IPO filing, Evan Williams, the 41 year old largest single shareholder of Twitter, Chairman, Jack Dorsey, 36, and CEO, Richard Costolo, 49, all implemented prudent estate planning and asset protection strategies according to UltraTrust.com.
UltraTrust.com sheds some light on their strategies and offers some additional insight and explanations.
"Estate planning should be sophisticated, but easy to understand," explains Rocco Beatrice, Managing Director of Estate Street Partners, LLC, parent company of the UltraTrust.com website which offers advanced and valuable estate planning tips.
"If you can't explain it to your friends, you're probably not understanding exactly what you have and that can be dangerous."
The trio's estate plans seem to be intricate and well thought out, but the complexity can easily be boiled down to some simple tools that even an average person can use to reduce estate taxes and secure their assets for their children and loved ones claims Mr. Beatrice.
According to the Wall Street Journal, all three Twitter executives would probably save $115 million assuming current federal estate tax rates and a Twitter share price of $28.
"Even if you don't save near the $115 million these guys are going to save, you can save $100 thousand, $200 thousand or $1 million, for your family," explains Mr. Beatrice. Here is a breakdown according to Estate Street Partners.
Mr. Dorsey, as reported by the Wall Street Journal, placed 2.4 million of his Twitter shares in an "annuity trust" which some experts believe are GRATS.
A GRAT (Grantor-Retained Annuity Trust), a special type of grantor-type irrevocable trust, is a complicated way of saying the following: a person creates a trust, then buys an Annuity (a product that pays you on a regular basis starting at a specified date in the future, for a certain period of time) from that trust by placing the assets in the trust; in this case the shares of stock.
The trust then pays the person monthly from the interest and any gains until the trust has paid the full amount back starting at a specified date in the future. The money paid is in the trust, gift tax free and later estate tax free to pass on to whomever you chose when pass away.
"It doesn't have to be that complicated for the average Joe though," extolls Mr. Beatrice, "a simple irrevocable trust, as opposed to a GRAT, can do the same thing only better in most cases. Because if the taxpayer should die while the annuity term is in effect, this estate planning strategy will not be fruitful. "
With an irrevocable trust, you can put your one-time gift amount up to $5,250,000 per spouse plus a certain amount every year, currently $28,000 per couple and build the trust while staying under the gift tax exemption and thereby avoiding paying the gift tax.
The trust assets are then passed on to whomever you choose just as with a GRAT.
"A lot of people with smaller sized estates forget about how these trusts can help with medicaid planning, divorce asset protection issues, creditor protection, as well as the state estate tax and only concentrate on the federal tax estate tax exemptions. State estate taxes can eat up a large chunk of your estate too and they typically have much smaller exemptions," warns Mr. Beatrice.
"However, an irrevocable trust can help with these state estate taxes also."
Expert investors say, "Buy low. Sell high." Mr. Evan Williams and his wife, are hoping to gift low and distribute much much higher believes UltraTrust.com.
As stated in the IPO documents, the couple put 564,000 of his Twitter shares into an irrevocable trust called the Green Monster Trust. As well, options for an additional 273,000 are placed in the Lorin Costolo 2012 Gift Trust. Lorin Costolo is married to Richard Costolo, CEO of Twitter.
"When you put something in an irrevocable trust the value reported to the IRS for the gift is the value of the assets when you place the assets into it, not when it comes out," explains Mr. Beatrice.
"By placing their [Evan Williams and his wife] shares in a trust before the value goes up, they can pass on potentially an infinite amount of wealth tax free."
That infinite potential amount that Mr. Beatrice mentioned is only limited by how much the stock grows. The value given to the trust was exempt at the time because it was under the gift tax exemption.
The assets are now in the trust, in sort of a limbo, growing continuously until they are distributed to whomever (i.e. the beneficiaries) was listed in the trust.
Lastly, the Wall Street Journal describes a form of "discounting" that Mr. Williams may be doing with a Limited Liability Company. He placed 44.3 million shares in an LLC prior to adding them to the trust, to pass on more shares into the trust to keep the gift under the exemption limits explains UltraTrust.com.
"When you sell shares of a publicly traded company, like Twitter, the shares are worth a great deal, but when you try to sell shares of a private company, the process is more difficult because of lack of liquidity and marketability and thus are valued less than what they are as a liquid, publicly traded company," explains Mr. Beatrice.
The NYTimes reports Twitter is setting their IPO price between $17 to $20.
"Because they are valued less prior to being public, the gift of shares going into the trust is valued less, and ultimately they are taxed less." For example, if Mr. Williams put $100 worth of shares into a trust, he could give ½ of the shares to one child and ½ to another.
Those shares might only be worth $5 each at the time of the gift to the trust, but $20 at the time of the IPO, and $50 five years from now, thereby saving the gift and estate tax on $15-45. Change those numbers to millions and the savings really add up.
"The most important things we should all take away from these Twitter guys is to plan ahead. As they say in real estate, 'Location, location, location.' But I say, 'Plan, plan, plan," strongly advises Mr. Beatrice.
"Without estate planning a family with modest wealth could lose hundreds of thousands of dollars."
Certainly one doesn't need to be a billionaire to take advantage of estate planning tools. A simple trust like the UltraTrust irrevocable trust agreement, even if the gift to the trust is well under the estate tax exemption will save the assets from potential creditors, the nursing home, a divorce, and your children from having to go to probate court for months after a death.
"Probating a will and estate is not fun and attorney, appraiser, accounting, and court fees aren't inexpensive either," exclaims Mr. Beatrice.
"More people should be tweeting about the benefits of planning early and getting their estate plans ready."
To learn how to protect assets save on estate taxes and probate costs visit UltraTrust.com, the irrevocable trust experts. Visit MyUltraTrust.com for cost-effective do-it-yourself irrevocable trust plans online.
###
About Estate Street Partners (UltraTrust.com):
Assets can be protected from frivolous lawsuits while eliminating your estate taxes and probate, and also ensuring superior Medicaid asset protection for both parents and children with their Premium UltraTrust® Irrevocable Trust. Call today at (888) 938-5872.
Sources:
1. online.wsj.com/article/SB10001424052702304500404579127283687636364.html?mod=wsj_streaming_stream 10/11/13
2. irs.gov/Businesses/Small-Businesses-&-Self-Employed/Estate-Tax 07/05/13
3. irs.gov/Businesses/Small-Businesses-&-Self-Employed/Frequently-Asked-Questions-on-Gift-Taxes 05-30-2013
4.
dealbook.nytimes.com/2013/10/24/twitter-said-to-be-close-to-unveiling-price-range-for-i-p-o/?_r=0 10-24-13