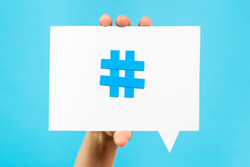 set objectives, decide what the campaign goals are
New York, New York (PRWEB) March 27, 2014
BeautyStat is a search and discovery platform that allows users to search for prices and availability of their favorite beauty products. Users can also discover new and exciting beauty products through their expert editorial content.
BeautyStat is also a platform that creates unique, compelling social media campaigns that drive engagement, share-of-voice, impressions and click-throughs.
Given their expertise in creating compelling online and social marketing campaigns for Fortune 500 clients, they were asked to contribute to Business News Daily, where they shared 5 tips to Twitter marketing campaign success.
1. Set objectives. Decide what the campaign goals are i.e. grow awareness, increase share of voice and/or to trend.
2. Choose a meaningful topic. Pick a topic that is relevant and meaningful to your followers, as well as being consistent with the brand positioning.
3. Pick a compelling hashtag. Pick one that is short, catchy and relevant to your brand and/or topic.
4. Combine forces. Recruit other influential Twitter accounts — who also have followers that are interested in similar subjects — to partner on campaign so as to further amplify the share-of-voice.
5. Divide and conquer. When combining forces with other Twitter accounts, decide in advance how your partners would keep the engagement going, such as by re-tweeting and answering questions tweeted by followers.
6. Incentivize. Do a giveaway or contest to incentivize followers to engage and contribute.
To discuss partnership opportunities as well as find out more about BeautyStat's services, click here >>About BeautyStat.
And follow BeautyStat on Twitter by clicking here >>BeautyStat's Twitter Account.
BeautyStat.com is an online beauty retail platform (that features makeup, skincare and haircare reviews). It has been featured in Women's Wear Daily, LA Times, New York Times, Forbes Magazine, NBC and CBS News. The strength of BeautyStat.com is its captive, engaged and influential 200,000+ community, 190+ blogger network and 40 million social network reach. BeautyStat.com works with beauty brands, retailers and PR agencies to connect them to the BeautyStat community for e-commerce, advertising and rich consumer insights.