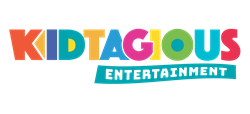 NEW YORK (PRWEB) June 04, 2019
Two children's entertainment and licensing industry icons, Al Kahn and Toper Taylor, announced today that they have partnered to launch Kidtagious Entertainment, a kid focused entertainment and licensing company that plans to discover, curate, imagine and deploy kids and family friendly intellectual properties from around the world. Al Kahn is best known for discovering some of the most successful children's intellectual properties of all time such as Cabbage Patch Kids and Pokémon, and Toper Taylor was President of Nelvana Entertainment and Co-founder and Chief Operating Officer of Cookie Jar Group, two hugely successful companies that revolutionized family entertainment, branded consumer products, licensing and educational publishing.
Specifically focused on kid and family friendly trends, this newest endeavor is aimed to serve the needs of licensors, licensees, and consumers from the digital age, changing the licensing and consumer products world as we know it.
Kahn and Taylor said they have already identified an impressive roster of potential epidemic properties including Kung Fu Pork Choppers, Lee Cross, Mofy and several others that were developed as part of Kahn's previous company CraneKahn. Al Kahn and Jillian Crane spent the last four years locking up incredible intellectual properties from all over the world under the CraneKahn umbrella. With this announcement, all of CraneKahn's assets will be folded into Kidtagious.
Al Kahn is best recognized for his incredible achievements as Founder and CEO at 4Kids Entertainment, Inc., which is responsible for huge industry hits, including Pokémon, Cabbage Patch Kids, and Yu-Gi-Oh. Those three properties alone achieved more than $25 billion in retail revenues. Kahn has produced dozens of TV shows, films and sold many novels, comics and video game ideas. With such an impressive licensing background, Al Kahn has been inducted into the International Licensing Industry Merchandisers' Association (LIMA), Murray Altschuler Licensing Hall of Fame and Kidscreen Hall of Fame.
"Having built some of the world's most recognized kid brands, we know what it takes to identify the right properties that have the potential to become household names and industry disruptors," explains Kahn, CEO of Kidtagious Entertainment. "Our goal at Kidtagious is to determine brands ahead of the curve and identify trends that today's digital age kids will enjoy and can relate to."
"Kidtagious is the next generation lean children's entertainment company, focused on effectively and seamlessly merging the myriad of new and emerging technologies with proven intellectual properties and established consumer brands," says Taylor. "Through our initial and continuing efforts, Kidtagious is essentially bringing Silicon Valley to Hollywood in a manner that's meaningful and impactful with today's consumer," he adds. "We represent significant technologies which seek the power of household entertainment names. Those technologies include the blockchain and digital collectability, authentication and royalty accuracy reporting platforms, and wearables which can either safely awaken you to play tournament video games or to help a young child go to sleep."
Kidtagious Entertainment plans to work with leading innovators and manufacturers to create products in a variety of categories, including technology, toys, entertainment studios, gaming companies, consumer packaged goods, clothing, accessories, amongst many others. Whether originating overseas or in the US, Kidtagious Entertainment plans to create Intellectual Property phenomenons and give them the unique opportunity for worldwide domination.
About Kidtagious
Kidtagious is an international children's entertainment and technology licensing company powered by the visionaries, Al Kahn and Toper Taylor. Mr. Kahn brought us iconic brands and licensing programs including Pokémon, Cabbage Patch Kids, Teenage Mutant Ninja Turtles, Yu-Gi-Oh!, Super Mario Brothers and more, earning him membership in the Licensing Hall of Fame and Kidscreen Hall of Fame. Mr. Taylor is a multiple Emmy Award winning studio chief with expertise in scaling businesses, creating and managing hit character driven brands, publishing, toys, consumer products, retail, data science and digital platforms.
Press Contact:
Scott Goldberg
Southard Communications
scott(at)southardinc.com
847-347-3333
Erika Cassidy
Southard Communications
Erika(at)southardinc.com
212-777-2220