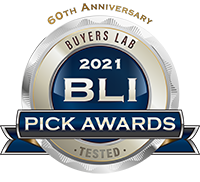 FAIRFIELD, N.J. (PRWEB) July 14, 2021
Keypoint Intelligence, the world's leading independent provider of testing services and analytical information to the document imaging industry, today announced its Buyers Lab (BLI) Summer 2021 Pick Award recipients in the Scanner category. Awarded twice annually for office equipment, Picks acknowledge the products that gave the best performances in Keypoint Intelligence extensive suite of lab tests in the previous six months.
The BLI Summer 2021 Scanner Pick Awards go to the following exceptional devices*:
Epson DS-530 II
Outstanding Mid-Volume Workgroup Scanner
Epson DS-770 II
Outstanding High-Volume Workgroup Scanner
Epson RapidReceipt RR-600W
Outstanding Scanner for Accounting
Epson RapidReceipt RR-70W
Outstanding Mobile Scanner
Epson WorkForce ES-580W
Outstanding SOHO Scanner
Fujitsu ScanSnap iX1600
Outstanding Personal Scanner
*Not all products are sold in all regions.
EPSON SHINES WITH OUTSTANDING MOBILE, WORKGROUP, SOHO, AND ACCOUNTING SCAN SOLUTIONS
"Epson's submissions for our Summer 2021 Award season are outstanding choices for any business's digital transformation journey," said Lee Davis, Associate Director of Software/Scanners at Keypoint Intelligence. "We were most impressed with each device's outstanding workflow automation capabilities. Epson's lineup of scanners can recognize forms, automatically extract OCR and barcode information, and integrate scanned images into cloud services, email, and business software."
FUJITSU SNAGS AWARD FOR OUTSTANDING PERSONAL SCANNER
"The Fujitsu ScanSnap ix1600 is an excellent choice for the user who wants to automate scanning processes," said Davis. "The device's 4.3" color touchscreen can be customized so the user sees only the one-touch scan buttons needed to complete day-to-day tasks. "The ScanSnap iX1600 works with Fujitsu ScanSnap Cloud and ScanSnap Home—scanned images can be automatically classified and routed directly to where they're needed next, based on the contents of those documents."
ABOUT KEYPOINT INTELLIGENCE
For 60 years, clients in the digital imaging industry have relied on Keypoint Intelligence for independent hands-on testing, lab data, and extensive market research to drive their product and sales success. Keypoint Intelligence has been recognized as the industry's most trusted resource for unbiased information, analysis, and awards due to decades of analyst experience. Customers have harnessed this mission-critical knowledge for strategic decision-making, daily sales enablement, and operational excellence to improve business goals and increase bottom lines. With a central focus on clients, Keypoint Intelligence continues to evolve as the industry changes by expanding offerings and updating methods, while intimately understanding and serving manufacturers', channels', and their customers' transformation in the digital printing and imaging sector.
ABOUT BLI OFFICE HARDWARE PICK AWARDS
Buyers Lab Picks stand alone in the industry and are hard-earned awards as they are based on rigorous testing, including an extensive durability assessment and evaluation of key attributes such as usability, image quality, and value. Each product that passes its lab test earns the Highly Recommended or Recommended Seal and a Certificate of Reliability, with the best performers qualifying as Pick contenders.
SOCIAL MEDIA
Connect with Keypoint Intelligence on LinkedIn
Follow Keypoint Intelligence on Twitter
CONTACT
Deanna Flanick
+1 973-797-2145
deanna.flanick@keypointintelligence.com