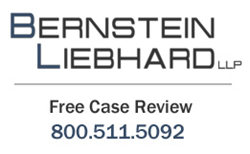 "Our Firm continues to hear from individuals who allegedly sustained acetaminophen-induced liver damage after taking Tylenol products."
New York, NY (PRWEB) May 04, 2014
Parties involved in a federal Tylenol lawsuit (http://www.tylenollawsuitcenter.com/) consolidation are gearing up for a status conference scheduled to take place this month in the U.S. District Court, Eastern District of Pennsylvania, Bernstein Liebhard LLP reports.
According to an Order issued earlier this year, the conference is scheduled for May 20th, 2014 at 10:00 a.m. and will discuss matters related to the Johnson & Johnson pain killer. Cases filed in this proceeding allege the potential for Tylenol users to sustain liver damage caused by its active ingredient, acetaminophen. The scheduling of this status conference was originally noted in an Order filed on January 8, 2014 that listed dates for several of the proceeding's upcoming meetings. (In Re: Tylenol (Acetaminophen) Marketing, Sales Practices and Products Liability Litigation, MDL No. 2436)
"As our Firm continues to hear from individuals who allegedly sustained acetaminophen-induced liver damage after taking Tylenol products, we are pleased to see this litigation continuing to move forward," says Bernstein Liebhard LLP, a nationwide law firm representing victims of defective medical devices and drugs like Tylenol. The Firm is currently offering free and confidential case evaluations to individuals who were allegedly harmed by an over-the-counter Tylenol medication.
Tylenol Lawsuits Alleging Liver Damage
As the federal Tylenol litigation looks ahead to its status conference on May 20th, court documents reflect a steady increase in the number of claims filed in the Eastern District of Pennsylvania. On April 15th, the U.S. Judicial Panel on Multidistrict Litigation (JPML) issued a Case List update that counted 128 claims alleging Tylenol's association with liver damage in the federal litigation. According to plaintiffs in these lawsuits, Johnson & Johnson and its subsidiary, McNeil Consumer Healthcare allegedly failed to adequately warn the public about this risk on the medication's labeling. Documents published in April on the Panel's website indicate that eight federal claims over the medication had been filed since its previous update on March 13th.
As this Tylenol lawsuit proceeding moves forward, the U.S. Food and Drug Administration (FDA) continues to warn the general public about acetaminophen. A statement published April 28th on the FDA's website advised doctors to refrain from prescribing medications that contain more than 325 milligrams of the ingredient, due to its alleged association with liver damage. Before that, a Los Angeles Times report indicates that the federal agency issued its first warning about acetaminophen in January 2014, the overdose of which is cited as the second-most common cause of liver failure requiring the need for a transplant in the U.S.*
A Bloomberg.com article from August 2013 pointed out that over-the-counter Extra Strength Tylenol caplets each contain 500 mg of acetaminophen, which is well over the amount recommended for use by the FDA. That same month, the Johnson & Johnson subsidiary, McNeil Consumer Healthcare announced that it would adjust Tylenol's labeling to include more prominent warnings about its possible association with liver damage.**
Alleged victims of acetaminophen-induced liver damage caused by a Tylenol-brand over-the-counter product may be eligible to seek compensation for medical bills, lost wages, pain and suffering, and more. Learn more about the alleged association between Tylenol and liver damage, please visit Bernstein Liebhard LLP's website. To arrange for a free legal review, please call 800-511-5092.
*latimes.com/science/sciencenow/la-sci-sn-extra-strength-acetaminophen-fda-20140428,0,6108401.story, LA Times, April 28, 2014
**bloomberg.com/news/2013-08-29/j-j-adds-warning-to-tylenol-caps-on-acetaminophen-risk.html, Bloomberg.com, August 29, 2013
About Bernstein Liebhard LLP
Bernstein Liebhard LLP is a New York-based law firm exclusively representing injured persons in complex individual and class action lawsuits nationwide since 1993. As a national law firm, Bernstein Liebhard LLP possesses all of the legal and financial resources required to successfully challenge billion dollar pharmaceutical and medical device companies. As a result, our attorneys and legal staff have been able to recover more than $3 billion on behalf of our clients. The Firm has been named by The National Law Journal to the Plaintiffs' Hot List, recognizing the top plaintiffs firms in the country, for the past 12 consecutive years. Bernstein Liebhard LLP is the only firm in the country to be named to this prestigious list every year since it was first published in 2003.
Bernstein Liebhard LLP represents the victims of defective drugs and medical devices on a contingency-fee basis, and our clients are never expected to pay attorneys fees unless their case results in a successful recovery on their behalf. New York State's contingency fee cap rules generally limit those fees to 33 1/3% of the total recovery. As a result, the Firm's fees can be significantly lower than those assessed by attorneys in other states, which depending on the law may amount to as much as 40% or more of a plaintiff's recovery.
Bernstein Liebhard LLP
10 East 40th Street
New York, New York 10016
800-511-5092
ATTORNEY ADVERTISING. © 2014 Bernstein Liebhard LLP. The law firm responsible for this advertisement is Bernstein Liebhard LLP, 10 East 40th Street, New York, New York 10016, 800-511-5092. Prior results do not guarantee or predict a similar outcome with respect to any future matter.
Contact Information:
Felecia L. Stern, Esq.
Bernstein Liebhard LLP
info(at)consumerinjurylawyers(dot)com
http://www.tylenollawsuitcenter.com/
https://plus.google.com/115936073311125306742?rel=author