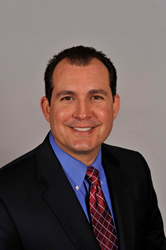 Not only is it an honor to be a member of the esteemed Air Force Academy Endowment Board of Directors, it's an amazing opportunity to work with such a distinguished group of graduates...
Atlanta, GA (PRWEB) December 19, 2014
Rhame's many diverse businesses include Trinvest, LLC, which purchases, develops, and invests in various real estate platforms including commercial, multifamily, residential, and mixed-use properties. He also co-owns and offers strategic advice to Recleim Group, which features state-of-the-art, completely closed-loop resource recovery technology to cleanly and safely de-manufacture large household appliances and related electronics, while exceeding all existing Environmental Protection Agency standards. Rhame also owns or co-owns numerous online product and service providers including Sterling Currency Group, an online currency exchange; SterlingFunder.com, a crowdfunding website that puts investors together with entrepreneurs seeking capital; EvoCap, an innovative hat design company; Uservia, a workforce management company; and Online Art Group, an online art brokerage. Rhame also has business interests in aviation, yacht and automobile services. He is also a professional pilot.
"Not only is it an honor to be a member of the esteemed Air Force Academy Endowment Board of Directors, it's an amazing opportunity to work with such a distinguished group of graduates in order to help ensure Air Force Academy cadets have the great opportunities that I had as a cadet," Rhame says. "My goal is to work with the board to raise awareness and educate graduates to make sure the treasured opportunities offered to the young men and women of the Air Force Academy are preserved and enhanced to assist in molding them into the best military leaders possible, and the great citizens our country needs to lead us into a dynamic future. I hope to be able to apply my business/civilian experience to my role as board member to bring a different perspective and skill set to the challenges facing the Endowment."
Aside from his many business and entrepreneurial interests, Tyson Rhame is a very active philanthropist. He has donated over 1,000 acres of land – valued at more than $20 million – for conservation purposes in Georgia, South Carolina and Tennessee. He also gives back through his businesses, personally, and as president of the Rhame Family Foundation. Through his business-related philanthropy programs, he has made significant donations to charities including the Salvation Army, St. Jude Children's Research Hospital, Save the Children, Make-A-Wish, the USO, Hire Heroes, Wounded Warrior Project, Meals on Wheels, the Leukemia and Lymphoma Society, the Multiple Sclerosis Society and many others.
"Ty is a talented professional, and I am confident he will do good work to support the Endowment's mission of supporting the Academy in building leaders of character, we are delighted that he is joining the Endowment's Board of Directors," said General (Ret.) Stephen Lorenz '73, President and CEO of the Endowment.
A 1988 Air Force Academy graduate, Rhame currently serves as a Lieutenant Colonel in the United States Air Force Reserves and as an Air Force Academy Liaison Officer. Additionally, Ty Rhame has flown commercially over 15 years for a major US Carrier and continues to do so on a part-time basis. After earning his BS in Political Science, he attended pilot training and instructed at Reese AFB in Lubbock Texas until 1994. He has flown more than 100 missions in Iraq, Bosnia and other conflict arenas, including flying C-130 aircraft on active duty and for the Georgia Air Guard from 1994 until 2005. He has received numerous military honors for his service, including Air Medals, Aerial Achievement Medals, Air Force Commendation Medals and Meritorious Service Medals.
About the USAFA Endowment
The USAFA Endowment is a 501(c)(3) nonprofit organization solely dedicated to providing private transformative philanthropic support to the United States Air Force Academy, by working closely with graduates, families and friends of the Academy, for initiatives that are not otherwise supported through government funding.
For more information on the USAFA Endowment visit http://www.usafa.org/endowment.