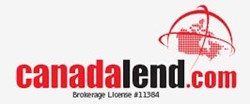 Many feared a pullback by the Federal Reserve would translate into higher interest rates, but the Federal Reserve calmed potential homeowners and investors by signalling it won't raise the rate.
Toronto, Canada (PRWEB) December 30, 2013
Canadalend.com, the leading low-cost, private mortgage solution provider in Canada, weighs in on the recent move by the U.S. Federal Reserve to begin tapering its monthly quantitative easing monetary strategy and why it will help keep Canadian interest rates near historic lows until 2015.
On Wednesday, December 18, the U.S Federal Reserve announced it will begin to taper its $85.0 billion per month bond buying strategy by $10.0 billion in January 2014. The U.S. Federal initiated its quantitative easing strategy in 2008 in an effort to kick-start the economy. An increase in the money supply translated into artificially low interest rates hovering near zero, which was designed to increase spending. (Source: "Press Release," Board of Governors of the Federal Reserve web site, December 18, 2013; http://www.federalreserve.gov/newsevents/press/monetary/20131218a.htm.)
"Many feared a pullback by the Federal Reserve would translate into higher interest rates, but the Federal Reserve calmed potential homeowners and investors by signalling it won't raise the rate until the economy improves further, which by its own estimates, probably won't be until 2015," says Bob Aggarwal, president of Canadalend.com. "And because the Canadian economy is so dependent upon the U.S. economy, the chance that the Bank of Canada will raise its overnight rate, which is what the prime mortgage rate is tied to, ahead of the U.S. is remote."
While Canada did not follow the U.S with a quantitative easing strategy, the Bank of Canada has been keeping its overnight lending rate artificially low—at one percent since 2010. Against a backdrop of a slowly recovering U.S. economy, the Bank of Canada said interest rates will stay at one percent for "quite some time," and even hinted there was an equal chance of a rate cut as there was of a rate hike. (Source: Egan, L. and Palmer, R., "Bank of Canada sees less volatility from Fed tapering," The Globe and Mail web site, December 17, 2013; http://www.theglobeandmail.com/report-on-business/bank-of-canada-sees-less-volatility-from-fed-tapering/article16012780/.)
"The near-record low interest rate environment cannot last against the backdrop of an improving economy," Aggarwal observes. "The Organization for Economic Co-operation and Development believes that with the Canadian and global economies returning to more stable ground, the Bank of Canada will need to raise interest rates in 2014 and more than double the current interest rate by the end of 2015," (Source: Beltrame, J., "OECD calls for Bank of Canada to more than double interest rates by 2015," The Toronto Star web site, November 19, 2013; http://www.thestar.com/business/2013/11/19/oecd_calls_for_bank_of_canada_to_more_than_double_interest_rates_by_2015.html.)
"By keeping its policy rate at one percent, the Bank of Canada has created one of the most stable and favourable and borrowing environments for potential homeowners in decades. It looks like it will continue to be a great time for home buyers for at least a couple more years," Aggarwal adds. "Potential homeowners looking to take advantage of the current low-mortgage-rate environment need to contact an independent, licensed agent at Canadalend.com. They'll not only help their clients find a mortgage that best suits their needs, but they'll also help them get approved in 24 hours. Pre-approval lasts for 120 days and is locked in from the day home buyers start the process."
Canadalend.com is one of the largest, most trusted private mortgage brokers in Canada, with skilled independent, licensed professionals helping Canadians coast-to-coast. Canadalend.com provides its clients with residential and commercial mortgages, home equity credit, debt consolidation, and financing concerns. To learn more about Canadalend.com, visit the web site at http://www.Canadalend.com.