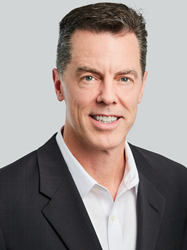 We have the largest and fastest growing network of oral and maxillofacial surgeons nationwide, and we want to continue building on that,
IRVING, Texas (PRWEB) October 11, 2022
In response to its continued growth, U.S. Oral Surgery Management(USOSM) – a specialty management services company that exclusively serves premier oral and maxillofacial surgeons – has hired Erik Pahl as general counsel and chief compliance officer. In this role, Pahl will be responsible for all legal and compliance matters that concern USOSM and its partner practices.
"We have the largest and fastest growing network of oral and maxillofacial surgeons nationwide, and we want to continue building on that," said Richard Hall, USOSM president, and CEO. "Erik's extensive transactional background is going to help catalyze our next stage of growth. In addition, while we already have a great compliance program in place, Erik will continue to build on our foundation by leading and overseeing the program. Erik is a highly trusted business advisor, who will make an excellent addition to our team."
Pahl is a business-oriented executive with more than 20 years of in-house healthcare experience. He has extensive expertise in advising a wide variety of boards, shareholders, providers, and management teams.
"I am honored and thrilled to begin this new role. This is a transformational time in healthcare and USOSM will continue to be a leader in our industry. I am looking forward to helping guide an organization that is dedicated to excellent patient care and superb customer service," noted Pahl.
Most recently, Pahl was the general counsel and chief compliance officer for Summus Healthcare and Prime DataQ Health. While there, Pahl oversaw all acquisitions and divestitures and maintained a robust corporate compliance program. Prior to that, Pahl served as general counsel for LifeCare Health Partners, Intrepid USA, and Snelling Staffing. He also served as division counsel for Kindred Healthcare's home health and hospice division.
Pahl began his legal career as a judge advocate with the U.S. Air Force, where he served on active duty, and later with the Reserves and Air National Guard. He retired from the Air Force at the rank of Lieutenant Colonel.
"I am truly humbled by this opportunity and the trust that Rick Hall and the rest of the senior leadership team have placed in me," added Pahl. "I look forward to using my experience in M&A, compliance, healthcare operations, and regulatory matters to help take USOSM to the next level."
Pahl earned his bachelor's degree in finance from Miami University in Oxford, Ohio. He earned his JD from DePaul University College of Law in Chicago, Illinois.
Headquartered in Irving, Texas, USOSM has partner practices spanning 21 states. They include Texas, Colorado, Georgia, Tennessee, Minnesota, Alabama, Oklahoma, Louisiana, South Carolina, Mississippi, Florida, Indiana, Kentucky, Arizona, California, Oregon, Virginia, Washington, Massachusetts, Michigan, and Illinois. A shared services organization, USOSM collaborates with premier oral and maxillofacial surgeons to offer a partnership solution for continued and accelerated practice success. USOSM provides operational, marketing, and administrative support services reinvest resources, and apply best practices to improve clinical and financial performance and produce steadier, more profitable growth for all. For more information, visit https://www.usosm.com/.