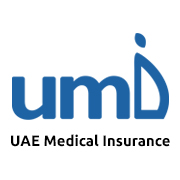 Changes to the way healthcare is managed in Dubai have been put in place in hopes of encouraging more foreign investment, higher quality care and greater innovations within the healthcare sector
Dubai, UAE (PRWEB) November 26, 2014
Due to a high medical inflation rate and the rapidly increasing costs of medical treatment, it has become necessary for the Dubai government to initiate a healthcare reform so as to shift the financial burden of healthcare costs from the public to the private sector. Changes to the way healthcare is managed in Dubai have therefore been put in place in hopes of encouraging more foreign investment, higher quality care and greater innovations within the Dubai healthcare sector. UAE Medical insurance has taken this opportunity to inform its clientele of the latest healthcare reform updates.
A government insurance scheme has been set up for Dubai residents but the obligation will fall to employers to provide coverage for their foreign national staff. Employers will be encouraged but not required to include an employee's dependents on their insurance plan though if coverage is not provided, the employee will be held responsible to sort insurance for all necessary dependents.Thus Medical Insurance in Dubai is likely to go through a major overhaul.
Throughout September, the DHA has ensured all parties involved are well informed and kept up to date with the on-going changes via the release of several circulars.
Released on September 4th, 2014, the first circular highlights the different types of communication that will be used to provide information to those in the industry. Four types are listed including; a Policy Directive, a Standard Notice, a Procedural Notice and a General Circular.
The second circular was released on the same date and stresses the importance for insurance providers, intermediaries and TPA's to discourage employers from setting up non-compliant schemes before the defined deadline.
The third circular, released on September 21st, states how health insurance providers, distributors and management companies should act when handling complaints and what information must be included when filing complaint reports.
The final circular was issued on the 24th of September and provides the updated deadlines as to when all insurance policies must become compliant. The date most important to note is as follows; all policies written after January 1st, 2015 will have to be written to meet new compliance guidelines with existing policies requiring updates upon their next renewal date.
The healthcare industry will undoubtedly take time to transition to these new requirements but the DHA will continue to release circulars to keep all involved as informed as possible. Please contact UAE Medical Insurance for more information and updates on the subject of Medical Insurance in Dubai .