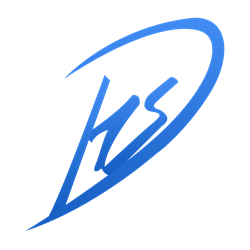 Denver, Colorado (PRWEB) May 12, 2016
Fully automated platform, comprehensive dashboard tools, stunning UI, and transparency between customers and service providers set Drone Pro Portal (dpp.io) apart from other services that connect customers with qualified drone pilots and professional services.
Its streamlined services enable customers to post a job, compare quotes, and complete booking and payment transaction for free. Such all-in-one hassle-free services ensure customers can focus on their business and leave the flying to well-qualified professionals. No more expensive equipment, costly upgrade, and constant maintenance.
Upon signing up, service providers will have instant access to the comprehensive dashboard tools to manage incoming requests and bookings. Beautiful profile page with portfolio is automatically generated based on the information provided. Built-in message system allows service provider to communicate with customer to clarify requirements. A 10% service fee, which covers credit card transaction, is only required when the provider lands a job and gets paid.
"Most experienced drone operators and aerial photographers, especially the ones who received FAA Section 333 exemptions, have their own businesses and prefer to work on their own schedule," said Liang Wang, founder and CEO. "Our business model and policy are perfect for them. There is no conflict of interest since we do not employ our own drone operators to compete against the service providers."
Best in class escrow and payment processing services give both customers and service providers peace of mind. Service integration with Braintree and PayPal ensures upfront payment to be kept by the payment processor until the job is fulfilled and the auto-generated confirmation code is entered by the customer. Such a process eliminates the hassle with invoicing and simplifies payment transactions.
Furthermore, Drone Pro Portal partners with leading industrial experts and legal services helping its customers integrate UAV operation into their business workflow. Already signed up as one of such service providers on the platform, Black Swift Technologies from Boulder, Colorado is the expert in providing Section 333 Petition services and helping customers navigate the intricate FAA regulatory environment. Having applied for and successfully received permission to legally operate UAS in the National Airspace through over 150 different approvals, not to mention the successful sUAS mission under a NASA contract, has given Black Swift the regulatory and engineering experiences to handle unique challenges for its customers.
Full range of services are being offered to individual customers, as well as corporate and businesses:
Wedding
Real Estate
Agriculture
Construction
Inspection
Mapping & Survey
Film & Commercial Production
Promotion & Special Events
Sports
Photography
FAA Section 333
Legal & Consulting
Search and Rescue
Training & Maintenance
Although its initial focus is in the US market, Drone Pro Portal will roll out its service to other countries, such as AU, Canada, and UK in the coming months. Service providers worldwide are welcome to sign up now.
Connect with Drone Pro Portal on Facebook and Twitter for the latest updates and announcements.