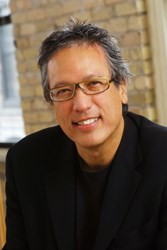 We don't just say 'wearables' are hot. We explain why augmented reality is a jumping-off point for what's going to happen next.
Las Vegas, NV (PRWEB) November 29, 2013
Need inspiration for ahead-of-the-curve gifts, from the latest mobile gear to wearables to other hot consumer categories? Ubercool (ubercool.com) -- which tracks major trends and innovations for anything from technology to thongs -- was re-launched just in time for Black Friday and Cyber Monday by Michael Tchong, founder of MacWEEK, serial entrepreneur, trendwatcher and inspirational speaker.
Ubercool offers consumers, innovation lovers and market watchers a way to track what's trending via tickers, "like" votes and other interactive tools in categories ranging from automotive to fashion to home to technology. Ubercool makes key product recommendations in fast-moving consumer categories, from $1.99 mobile apps to the $62,400 Tesla Model S.
Observes Tchong, "Many leading-edge products are being driven by disruptive market shifts and 'Ubertrends.' Ubercool provides a solid gift-giving rationale that will signal to your loved ones that you care about them and their future. We don't just say 'wearables' are hot. We explain why augmented reality is a jumping-off point for what's going to happen next."
Ubercool offers visitors concise capsules on everything from the "100 Mac Apps We Can't Live Without" to Google Glass to the latest video streaming gear to robotics kits to affordable full-frame digital cameras. And for those who require innovative apparel, there's even a visual buyer's guide to ubercool jewelry and apparel.
If you're interested in tracking trends and innovation, you'll also find a list of America's top trends and innovators at your fingertips. And everything is optimized for Retina (HiDPI) displays making Ubercool a visual feast.
About Michael Tchong
Best known for founding MacWEEK, an award-winning publication that heralded the era of desktop publishing, Tchong also created CyberAtlas, an internet market research site, and ICONOCAST, which tracked online marketing. He previously held a successful career in advertising, and is well known for producing highly innovative and entertaining events as well as delivering transformational keynotes.
Ubercool is a service of Social Revolution, a Las Vegas-based media and marketing company. For more information about editorial opportunities, event partnerships or speaking engagements, call 800-WAY-COOL or visit ubercool.com.