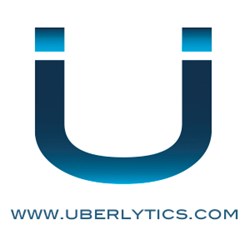 Consortium Mapping Services is excited about being the first Channel Partner for Uberlytics. - Marcus Glass
Phoenix, AZ (PRWEB) November 14, 2013
Uberlytics, LLC is pleased to announce a channel partner agreement with Consortium Mapping Solutions, LLC, serving the Pacific Northwest.
"It is very important to us that our channel partners really understand the value of Uberlytics' Criticality Analyzer™ as part of any robust and effective asset management program, and the central role a world class criticality analysis plays. At the core Uberlytics is a solution provider, not just a software company. So it's also very important that our Uberlytics partners are able to deliver 'value added' by providing additional solutions to our potential customers," says Tacoma Zach, CEO of Uberlytics. "From the outset it was clear that Consortium Mapping Solutions met these criteria with a unique client base, a broader market, a proven skill set, and an understanding of where our solution fits together with every small and large AM software program. We are excited to be growing our business in the Northwest together."
"Consortium Mapping Services is excited about being the first Channel Partner for Uberlytics. We believe that the Uberlytics Criticality Analyzer is the best tool on the market for criticality analysis across any capital intensive platform pertaining to water, sewer, refining and transportation," stated Marcus Glass, Principal Consultant of Consortium Mapping Services.
Uberlytics provides software and consulting to asset intensive organizations like refineries, complex industry, power utilities, and municipal water and wastewater utilities. The Uberlytics Criticality Analyzer™ is a sophisticated, highly configurable and powerful software tool for efficient and rapid facility-wide criticality analysis, specifically designed to discover unidentified risk, document the process and the risks, and identify mitigating steps. Uberlytics also offers Service Interruption Risk Assessment.
Consortium Mapping Services provides the spectrum of geospatial services. From photogrammetry and LiDAR to GIS and SaaS Software, our team of experienced consultants develops and delivers solutions for complex problems to government, energy, transportation and environmental clients. CMS is a Channel Partner for VUEWorks, GIS Asset and Work Order Management Software and EdgeSoft's eLMS for Land Management.