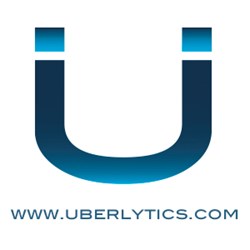 Our Hierarchy Navigator provides a simple and affordable solution to the common problem of asset hierarchies that have become unwieldy and difficult to navigate," says Tacoma Zach, CEO Uberlytics.
Phoenix, AZ (PRWEB) December 31, 2013
Uberlytics, LLC, is pleased to announce the release of Hierarchy Navigator, the latest addition to its suite of software tools. Hierarchy Navigator is a client server web-based navigation tool for easy in-the-field 'search and find' of assets. Personnel can locate any asset within seconds. Hierarchy Navigator is designed for all staff to easily access the asset hierarchy or register at any time, from anywhere, on their internal web.
"We developed this tool in response to our clients' needs," says Tacoma Zach, CEO of Uberlytics. "We've seen a very common frustration across different organizations, where field personnel and others cannot locate specific assets in their EAM or CMMS asset register. Hours are wasted trying to find a specific pump or similar asset to write a work order against. Sometimes the asset hierarchy has not been properly maintained or inconsistent coding practices have been used as new assets have been added to the systems over time. Completely rebuilding the asset register is usually very expensive and takes a long time. So we built the Hierarchy Navigator, a quick and affordable solution to this very common problem. As a bonus, this tool expands secure, read-only access to the asset hierarchy to the personnel who need it."
Hierarchy Navigator can be used in conjunction with Uberlytics' Criticality Analyzer or can be employed as a stand alone tool. It is compatible with any EAM or CMMS program and can operate on all current server networks.
Uberlytics provides software and consulting to asset intensive organizations like refineries, complex industry, power utilities, and municipal water and wastewater utilities. The Uberlytics Criticality Analyzer™ is a sophisticated, highly configurable and powerful software tool for efficient and rapid facility-wide criticality analysis, specifically designed to discover unidentified risk, document the process and the risks, and identify mitigating steps. Uberlytics also offers Service Interruption Risk Assessment.