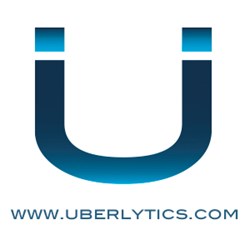 Phoenix, AZ (PRWEB) July 31, 2013
Uberlytics is in the final stages of development and testing for new encryption and licensing software. This new product offers a complete solution for both licensing and securing software applications on multiple platforms and is suitable for popular commercial applications as well as larger software programs. A fall release is scheduled.
Version upgrades reflecting consumer experience and feedback have also been completed for the Uberlytics Criticality Analyzer™ and will be released September 1, 2013.
Uberlytics provides software and consulting to asset intensive organizations like refineries, complex industry, power utilities, and municipal water and wastewater utilities.
The Uberlytics Criticality Analyzer™ is a powerful software tool for rapid facility-wide criticality analysis, specifically designed to discover unidentified risk, document the process and the risks, and identify mitigating steps. Uberlytics also offers Service Interruption Risk Assessment.
For more information, please contact Tacoma Zach at 480.414.4636 or tacoma(at)uberlytics(dot)com.