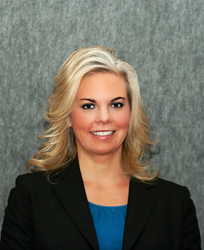 Atlanta (PRWEB) January 15, 2015
Atlanta—Jennifer Kanipe, RN, BSN has joined patient engagement solutions company UbiCare as Sales Director & Patient Engagement Consultant for the Southeast U.S. Region.
"I am pleased to welcome such an experienced professional as Jennifer to our team," said John DeMeo, UbiCare's Senior VP of Sales & Business Development.
"Jennifer has extensive knowledge of mhealth, patient education and engagement, population health management and healthcare marketing. Her broad range of knowledge, combined with her experience caring for patients directly as a nurse—make her an invaluable resource to hospitals looking to connect and engage with patients using cost effective, digital, mobile technology proven at hundreds of hospitals over 10 years," Mr. DeMeo added.
Ms. Kanipe is based In Atlanta, and will work with hospitals, healthcare systems and other providers to improve their digital connections with patients and consumers, across the continuum of care, to better engage them in their care.
"All hospitals want to have business partners with professionals like Jennifer, who truly understand their hospital's challenges and how to solve them, as well as their goals and how to achieve them. As a registered nurse with 20 years experience in healthcare, Jennifer brings that special combination of clinical, marketing, informatics and education expertise and experience to help hospitals and healthcare systems use cost effective digital technology, " said Mr. DeMeo.
Ms. Kanipe joins UbiCare's team of experienced healthcare professionals and nurses guiding hospitals and healthcare systems to achieve their goals using digital technology. She earned a Bachelor of Science in Life Science at Kansas State University, and received her Bachelor of Science in Nursing at Baker University, also in Kansas. She is a Family Advisory Council Member for Children's Healthcare of Atlanta and a member of the American Nursing Informatics Association (ANIA) and the Healthcare Information and Management Systems Society (HIMSS). Ms. Kanipe can be reached via email at: jennifer.kanipe(at)ubicare(dot)com.
###
UbiCare, an award-winning digital healthcare company, creates connections that make us all better. By creating and sustaining effective patient/provider relationships throughout the care continuum, UbiCare reduces unnecessary care costs by up to 30%.
With a Dun & Bradstreet customer-service rating of 93 percent, UbiCare engages private practices and hospitals—including Texas Health Resources, Boston Children's Hospital and the Department of Defense—to be patient-centered innovators enhancing their patients' experience. For more information, visit http://www.ubicare.com.