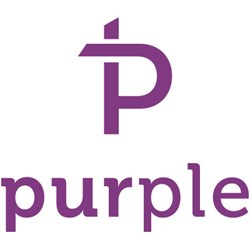 It's imperative to let the requirements drive the technology adopted and not let the technology drive what the business is trying to achieve.
London (PRWEB UK) 9 September 2013
The world of Unified Communications (UC) is one of the most talked about technology offerings in today's market.
Is it hype or is there real business value to be had from adopting it?
Purple, a leading independent technology consultancy has spent a significant amount of time in seeing Unified Communications evolve over the years and have been at the forefront of advising customers on what this really means in terms of business advantage. Most importantly Purple can then demonstrate how UC can be successfully adopted into an organisation.
What is it?
"IP Telephony, Mobile, Microsoft Lync, Cisco Jabber, Social Media, Contact Centre, Web and Audio Conferencing"
Without a doubt, if most organisations were to speak to 10 different suppliers they would get 10 different answers on what Unified Communications is all about.
What Unified Communications actually means is to bring together all the various methods of how to communicate, be it by email, telephone, instant message or social media into one interface and enable a user to communicate in the most effective way available at any given time.
Where does it fit into an organisation?
Jumping on the UC bandwagon is easy, but where does it really fit into an organisation?
It sounds simple and is often missed. It's key to identify the actual business case for Unified Communication prior to doing anything else. Some typical examples of where it can add true business advantages are organisations that can relate to any of the following:
· Remote offices
· Mobile workers
· Multiple communication platforms
· Ability to provide disaster recovery capabilities
Here are some examples of how Unified Communications can help a business without going into specific business objectives:
· Wanting to improve internal communication—less email
· Provide a more intimate customer service
· Allow for strategic growth without losing communication capabilities
The list goes on, but either way, if done properly Unified Communications can absolutely assist in delivering that key business objective.
How to build a successful UC strategy
If not already, most organisation are likely to be approached by any number of technology companies giving advice on the best product or service for them.
Whilst in some cases this may be true, until the business case has been identified and an impartial strategy has been delivered, it's easy to be led down a route which isn't necessarily going to meet the business objectives.
At Purple, they aren't shy in being vendor independent, in fact they are very proud of it. It's imperative to let the requirements drive the technology adopted and not let the technology drive what the business is trying to achieve.
The next important consideration is user adoption.
Working with Unified Communications since its inception has told Purple one thing. The technology is there and works, how to get users to adopt this change and embrace it is where the real skill is required.
Purple has spent a number of years in developing a Unified Communications adoption blueprint. This has proven to be a very successful methodology in adopting this technology and its one Purple are proud to share with their clients.
Purple works closely with its customers in building a robust Unified Communications strategy from the bottom up with key stakeholders in the business.
Once the business case and objectives have been defined and agreed, Purple will use its knowledge of technology and trusted partners to deliver the required service and remain engaged with their clients until the project has been fully executed.
Using the Purple UC adoption blueprint, Purple assists clients by continuing to measure the UC adoption and look at continual improvements and changes as and when required.
-Note to Editors-
About Purple
Purple bridge the gap between their client's business vision and the technical decisions that need to be made to support it. By providing the services of multiple CTO's, consultants and solutions architects, their clients can take advantage of a vast pool of independent expert knowledge and cumulative experience encompassing many business sectors and disciplines.
Core services include:

Working with businesses to create technology strategies and roadmaps to facilitate efficiency and business growth
Investigation and architecture of innovative technology solutions to realise corporate goals
Management of technology projects and leadership of in-house or outsourced project teams
Implementation of technology strategy
Independent IT procurement process management and guidance
Customised IT consultancy
For further information about Purple, please contact:
hello(at)thisispurple(dot)com
+44 (0) 207 608 5060
http://www.thisispurple.com