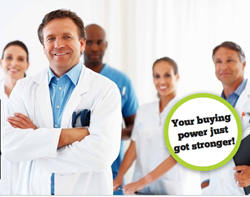 Scottsdale, AZ (PRWEB) October 01, 2013
Urgent Care Integrated Network (UCINet.org), a group purchasing organization that negotiates and manages contracts for medical products and services on behalf of its members, has partnered with Baker Donelson to provide independent urgent care practices a national leader in health care and urgent care representation at group, discounted fees.
Baker Donelson draws upon years of experience in representing urgent care companies across the country to offer clients responsive advice and a competitive market advantage. Whether navigating the turbulent waters of healthcare reform, complying with the corporate practice of medicine, buying or selling a center, or litigating a dispute, UCIN members will be able to rely on the Baker Donelson team of over 650 attorneys to provide quality legal services at affordable prices.
For over 121 years, Baker Donelson has built a reputation for achieving results in a wide range of legal matters, and UCIN is pleased to give its members access to the firm's team of talented attorneys.
About UCIN:
UCInet is national single-specialty network of independent urgent care centers and is well equipped to guide, empower and assist its members both now and in the future. UCIN offers complimentary membership to all urgent care centers and medical practices with extended hours. Visit to learn more about gaining access to reduced costs for medical products and services through the UCIN group purchasing organization.
Services Offered:

Top notch medical products
Unmatched Services
Expert knowledge and know-how
Independent urgent care practices can find more information and apply for membership directly on the network's website at http://www.UCINet.org.
About Baker Donelson:
Baker Donelson commits to a deep understanding of a client's business, to enable them to anticipate clients' needs and assist in the client in their decision making processes. Because Baker Donelson offers consistent, knowledgeable guidance based on their specific goals and objectives, clients view them as a valued business partner. To learn more about the services offered by Baker Donelson, please contact urgent care attorney, Adam Winger at awinger@bakerdonelson.com or visit http://www.bakerdonelson.com.
Urgent care centers and medical practices with extended hours can find more information about Baker Donelson and apply for complimentary membership on the network website at UCINet.org