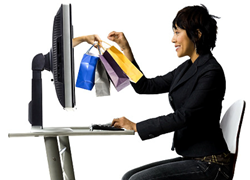 We have tapped into the power of social networking to deliver gift buying recommendations from a wide audience.
Nashua, New Hampshire (PRWEB) August 27, 2013
uGiftIdeas.com this week announced the addition of new features on its social gift recommendation website to create customized gift lists that can be categorized by names, occasions, or any criteria they choose. The new functionality is part of uGiftIdeas.com's ongoing commitment to deliver the ultimate social recommendation website that makes the gifting process fun, social, and accommodating for its users.
The customized list function is simple yet flexible enough to be used in multiple ways—as a personal wish-list, a registry, and as a gift list for friends and family. For instance, users can leverage the gift list's capabilities to create wish lists for gifts they would like to receive themselves on their birthdays or for Christmas. Wish lists make it easier for friends and family to choose just the right gift for everyone on their list.
Users can also create customized gift lists for friends, family members, and special occasions using their choice of criteria to keep track of great gift ideas for their loved ones.
The gift lists on uGiftIdeas.com are also integrated with the "share gift ideas" feature, allowing users to add gift ideas found on any website to their lists on uGiftIdeas.com. As users browse the web, any time they see a potential gift item for a friend or family member they can simply add it to their gift list with one click.
According to David Anderson, VP of Technology at uGiftIdeas.com, gift lists are a natural extension of social gift recommendations on uGiftIdeas.com.
"Gift lists drive community interaction as users share them with friends and family," Anderson says.
"They help us enhance gift recommendations as they are plugged into our collaborative filtering engine," Anderson says.
"We continue to tap into the power of social networking to deliver gift buying recommendations from a wide audience with an inspired, innovative and collaborative format that is as much a friend-building environment as it is a practical and engaging site for gift buyers."
Users can access the uGiftIdeas.com website through their Facebook account or by simply logging in. Gift buyers can browse through thousands of gift ideas, categorized according to age, gender, occasions and interests, making the task of browsing and selecting easy and enjoyable. They can also set up a short profile, submit a question on a gift-buying conundrum, leave recommendations for others on gifts they've given or received that were successful, and set up their own gift idea lists for friends and family.
For more information, visit the uGiftIdeas.com website or Facebook page, and share favorite gift ideas from anywhere on the web. Retailers can send an email to sales(at)uGiftIdeas(dot)com for information on applying for a merchant account.
About uGiftIdeas.com:
uGiftIdeas.com is a social gift recommendation platform and a curated marketplace for unique products and gift ideas. uGiftIdeas.com combines a variety of social recommendation technologies to create a hub for gift shoppers looking for unique gift ideas.
The underlying concepts adopted by uGiftIdeas.com—collaborative filtering and crowdsourcing—are similar to other social recommendation sites, such as Yelp for restaurant recommendations, TripAdvisor for vacation and hotel recommendations, and Netflix for movie recommendations. However, uGiftIdeas.com's social recommendation platform is uniquely focused and optimized for gift shopping to help people easily find the best gift ideas for men, women, teens, kids, mom, dad, friends and more.
uGiftIdeas.com offers gift suggestions for all age groups, for every event and holiday including Christmas, Mother's Day, Father's Day, Valentine's Day, anniversaries, birthdays, graduations, and even Boss's Day. Gift suggestions are further categorized "for him" or "for her," making the task of browsing and selecting easy and enjoyable – and that's just scratching the surface. uGiftIdeas.com helps people find that special gift every time for every recipient on their gift list. No more wasting money on impractical or unwelcome presents that are relegated to a closet or kitchen drawer and forgotten. uGiftIdeas.com has something unique for everyone, guaranteed to be enjoyed and treasured.
###