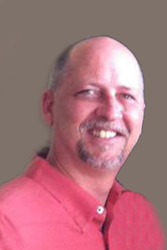 We couldn't be more excited to welcome Jim as a fellow Partner.
(PRWEB) August 05, 2014
Union Home Mortgage Corp. is excited to welcome their newest Partner, Jim Wickham CMB. Mr. Wickham will be in charge of all business development for UHM's wholesale channel along with some recruiting effort for retail. He is equally thrilled to begin his bright future within the organization.
A sturdy mortgage background behind him, Wickham brings more than twenty years of mortgage lending experience and business development expertise to the organization. As the most recent President of the mortgage group for First Independence Bank in Detroit, MI, Mr. Wickham developed strategic business plans and budgets relating to the mortgage efforts that resulted in 100% unit volume growth in his first year alone.
"With Bill Cosgrove's unwavering commitment to his team and the industry demonstrated by their decades of success along with his appointment to leadership within the MBA (as well as a fellow CMB), who would not want to be on that team! Bill and Al share my passion for the industry and the success of their Partners. I realize this is a great new opportunity; with my 20+ year professional history with Al Blank and the common business structure they have to my own historical routines – this was one of the easiest BIG decisions of my life. Opportunities grow exponentially when the right groups of people come together." says Wickham.
His keen intellect, technical knowledge, and fierce drive are factors behind his great successes over the past couple decades. These skills are no doubt the product of his firm military foundation, having served in the Military Intelligence Sector of the US Navy as an analyst at the ripe age of 17. Wickham's hard work and dedication is clearly apparent in his many career accomplishments during his tenures as President at First Independence Bank, SVP at Cole Taylor Bank, and CEO of Lender Ltd. The insight he will bring to the UHM wholesale department is invaluable.
"We couldn't be more excited to welcome Jim as a fellow Partner. We believe he has a bright future within our organization and I personally can't wait to hear his ideas for business development of the wholesale channel." Says company President, Al Blank.
Wickham is also a dedicated humanitarian, investing his spare time in helping struggling families in need of home renovations for disabled family members, especially injured veterans. Wickham's dedication to causes he believes in is an admirable trait and exemplifies the qualities of a Union Home Mortgage Partner.
UHM Partners are extremely fortunate to have Jim Wickham joining the team. With retail channel growth still building and the exciting developments in the wholesale department, 2014 continues to be an exciting year for Union Home Mortgage Corp.