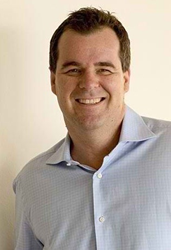 Making the terms more flexible has helped both sellers and buyers get what they want out of a property deal.
(PRWEB) July 14, 2014
A property analyst from the UK, Sarah Barnes, is attributing the record breaking rate of house prices to the dwindling supply of property for sale after Nationwide revealed that the average house price in UK is now at £188,903, lep.co.uk published on 8 July 2014.
In light of this property news, Rick Otton, a highly-respected property coach, tells UK residents that it's still possible to purchases houses for sale even though prices are now higher than those recorded before the global financial crisis (GFC).
"The analyst was able to make this conclusion, because, according to her experience in Lancashire, there are fewer houses going on the market, and there is also a shortage for newly built homes. While this may be true for that specific area, different market conditions may provide different results in various parts of the U.K. Also keep in mind that supply of houses is one factor which buyers cannot control, but when prices start to shoot up, regardless of the cause, seller finance can help people create affordable and convenient payment terms based on their situation," according to Mr. Otton
"The traditional process requires buyers to spend a lot cash, which involves going to the banks to get new mortgages or even saving up a portion of your monthly income in preparation for high deposit fees. This has been the norm for quite some time. But it desperately needs to be replaced with new processes, because not everyone has the pool of cash nowadays to keep up with this practice," he added.
Mr. Otton then said in an interview that seller financing has helped thousands of people get a dream home or an investment property through flexible terms.
"Making the terms more flexible has helped both sellers and buyers get what they want out of a property deal. Buyers, on the one hand, get to enter the house right away, while sellers get a steady income stream and a way to pay off their existing debt," he said.
Visit http://www.rickotton.co.uk/ today to get more information about creative seller finance strategies and how these strategies can be applied in changing market conditions.
Rick Otton is a property investment professional who, over the last 23 years, has introduced innovative real estate strategies to the UK, Australian and the United States. His creative 'low-risk, high-reward' approach to buying and selling houses is exemplified in his own business, We Buy Houses.
This year marks the 10 year anniversary of Mr Otton introducing his strategies to the UK, and the 5 year anniversary of his innovative 'Buy A House For A Pound' process – one that attempted to be emulated by others. His constant process of strategy refinement, and adapting to the ever-changing real estate market, continues to place him at the forefront of property investment education.
In 2012 Rick Otton published his Australian book 'How To Buy A House For A Dollar' which was named in the list of Top 10 Most Popular Finance Titles for 2013. A UK version is on the drawing board for publication in 2014.
Mr Otton freely shares insights into his non-bank-loan strategies that have allowed everyday UK men and women to beat the rental cycle and have their own homes. He coaches others on how to build profitable businesses by facilitating transactions that focus on the needs of potential buyers and motivated sellers.