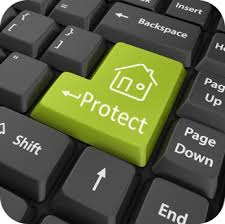 As a landlord, you need to protect your investments by insuring your property from fire, flood damage and subsidence
Glasgow, UK (PRWEB) October 16, 2014
Insurance for landlords and those who rent commercial or residential properties for an income is easy to find with the help of UK Landlord Insurance, an online company that provides no cost comparisons from the top-rated insurance companies. Their helpful website, http://www.uklandlordinsurance.com/, allows users to fill in a few details about their properties and then receive quotes from insurers who are competing for their business.
"This means you do not need to go anywhere else," said the company's spokesperson. "So far this year in 2014, we have helped more than 2,565 landlords in the UK with rent insurance."
UK Landlord Insurance saves their customers money and time because of their enhanced comparison tools that they have developed, said the company's spokesperson, who added the tool that has truly enhanced the user experience on http://www.uklandlordinsurance.com/.
The website, which is very simple to use, offers users the opportunity to search for insurance quotes day or night.
In addition, UK Landlord Insurance provides users with helpful information that explains the details of landlord insurance. It provides the basics of what landlord insurance is, what it covers and what sort of things landlords need to be aware of for their investment.
"As a landlord, you need to protect your investments by insuring your property from fire, flood damage and subsidence," said the company's spokesperson. "If you rent a furnished property, you also need to cover furniture, fixtures and fittings, accidental damage and theft by tenants."
For those who invest in buildings as means of income, UK Landlord Insurance believes it is a wise move to take out landlord buildings insurance, which will protect the building against fire and flooding damage and natural disasters.
Landlord must also consider liability, which protects the landlord should the tenant or a visitor to the property injures himself or herself.
According to the company's spokesperson, landlords can keep themselves safe from these types of issues and more by simply visiting the UK Landlord Insurance website and filling our some details on the website's homepage. By doing this, landlords can be on the road to protection of their properties and their businesses, the spokesperson added.
About UK Landlord Insurance
UK Landlord Insurance is an online company that provides no cost insurance comparisons for landlords, their properties and businesses. For more information, please visit http://www.uklandlordinsurance.com/.