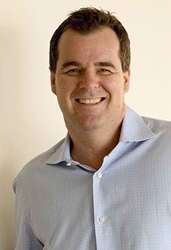 One creative solution that home buyers around the U.K. could follow are seller finance strategies which allow anyone to assume the payments for old mortgages from its original owners.
(PRWEB) June 16, 2014
The Bank of England's newest mortgage lending data found that mortgage approvals slipped to 106,000 last April from 118,000 in the 4th quarter of 2013. Analysts imply that the Mortgage Market Review rules may have influenced the decline, reported mortgagestrategy.com.uk on 11 June 2014.
In light of this property news, Rick Otton, a highly sought after property coach, tells U.K. residents that now banks are beginning to tighten their lending guidelines and recommends home buyers to start looking for alternative entry ways into the property market.
"As the old saying goes, 'when one door closes, a window opens.' As financial institutions continuously tighten their requirements for approving new mortgages, people who have been rejected should try out more creative solutions for their property problems. Remember that the old process wouldn't have the same impact as it did before, because the conditions which made it successful for several decades are no longer present right now," commented Mr. Otton.
"One creative solution that home buyers around the U.K. could follow are seller finance strategies which allow anyone to assume the payments for old mortgages from its original owners. I always say that although new mortgages are in short supply, there are plenty of old and unpaid mortgages out there which can be your ticket to your very own property. The key in these kinds of transactions is to give what the seller wants. This way, both parties end up with a great deal on their hands," he added.
Mr. Otton revealed in an interview for Rickotton.co.uk how he was able to come up with this real estate strategy around 20 years ago in Dallas, Texas.
"Back in the U.S., I was a foreigner with no fixed income and no credit history so I couldn't qualify for a bank loan. In order to invest in property, I always kept it in my mind that my methods should require little money to get in, and it must be automated and systemized. Without these innovations, the solutions wouldn't stand out from the traditional process and buyers would be stuck following a broken system," he shared.
Visit http://www.rickotton.co.uk/ today to get more information about creative seller finance strategies and how these strategies can be applied in changing market conditions.
You may also tune in to Mr. Otton's weekly podcast show at CreativeRealEstate.com.au where he and his students discuss real-life examples of how they have applied seller finance strategies.
Rick Otton is a property investment professional who, over the last 23 years, has introduced innovative real estate strategies to the UK, Australian and the United States. His creative 'low-risk, high-reward' approach to buying and selling houses is exemplified in his own business, We Buy Houses.
This year marks the 10 year anniversary of Mr Otton introducing his strategies to the UK, and the 5 year anniversary of his innovative 'Buy A House For A Pound' process – one that attempted to be emulated by others. His constant process of strategy refinement, and adapting to the ever-changing real estate market, continues to place him at the forefront of property investment education.
In 2012 Rick Otton published his Australian book 'How To Buy A House For A Dollar' which was named in the list of Top 10 Most Popular Finance Titles for 2013. A UK version is on the drawing board for publication in 2014.
Mr Otton freely shares insights into his non-bank-loan strategies that have allowed everyday UK men and women to beat the rental cycle and have their own homes. He coaches others on how to build profitable businesses by facilitating transactions that focus on the needs of potential buyers and motivated sellers.