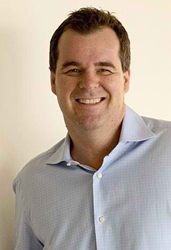 Buyers don't have to put themselves in this kind of stress just to purchase property for sale.
(PRWEB) August 02, 2014
A new report from Resolution Foundation revealed that around 800,00 more UK residents could become mortgage prisoners by 2018 if interest rates jump back to normal rates later this year, Mortgage Introducer reported on 24 July 2014. This will bring the total tally from 1.1 Million to 2.3 Million.
In response to this news, Rick Otton, a highly-sought after property coach in the UK, reveals the other complications attached with the traditional process of buying houses for sale.
"Impending rise of interest rates is a threat to many UK residents, because mortgage holders are bound to pay higher monthly amortizations compared to what they're currently experiencing. The report says that currently there are 1.1 million mortgage holders in the country that are spending a third of their take home pay on mortgage payments, but this number could balloon to 2.3 million in 4 years when the rates continue to move up. Interest rates in the UK have been at 0.5 per cent for the past 5 years, and since interest rates have been down for quite some time it distorted consumer perception on the regular level of interest rates," he said.
"The threat of eviction is just one of the off-shoot complications of being unable to pay your mortgage. But even before the challenge of being able to afford the monthly payments, buyers already have to face multiple challenges such as applying for new mortgages and saving up a huge amount of cash to pay the deposit fee," Mr. Otton added.
Mr. Otton then revealed in an interview for RickOtton.Co.Uk going through these challenges shouldn't be the standard experience for every home buyer or property investor out there, and that seller finance strategies provide a solution for these obstacles.
"Buyers don't have to put themselves in this kind of stress just to purchase property for sale. The most effective solution for buyers in this situation is enter the real estate market a strategy that gives people some flexibility on how to complete the payments needed and not saving up extra cash to cover the additional fees," according to Mr. Otton.
Visit http://www.rickotton.co.uk/ today to get more information about creative seller finance strategies and how these strategies can be applied in changing market conditions.
About Rick Otton
Rick Otton is a property investment professional who, over the last 23 years, has introduced innovative real estate strategies to the UK, Australian and the United States. His creative 'low-risk, high-reward' approach to buying and selling houses is exemplified in his own business, We Buy Houses.
This year marks the 10 year anniversary of Mr Otton introducing his strategies to the UK, and the 5 year anniversary of his innovative 'Buy A House For A Pound' process – one that attempted to be emulated by others. His constant process of strategy refinement, and adapting to the ever-changing real estate market, continues to place him at the forefront of property investment education.
In 2012 Rick Otton published his Australian book 'How To Buy A House For A Dollar' which was named in the list of Top 10 Most Popular Finance Titles for 2013. A UK version is on the drawing board for publication in 2014.
Mr Otton freely shares insights into his non-bank-loan strategies that have allowed everyday UK men and women to beat the rental cycle and have their own homes. He coaches others on how to build profitable businesses by facilitating transactions that focus on the needs of potential buyers and motivated sellers.