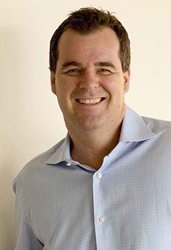 ...building a property portfolio and earning from your investment in a rising market isn't impossible to achieve when using the right strategies
(PRWEB) June 09, 2014
Average house prices in UK struck a record high at £186,512 last May. The national average was a £167,912 12 months ago and it has climbed 11.1 percent ever since, express.co.uk published on 4 June 2014.
After learning about the record breaking status of house prices in the U.K., Rick Otton, the pioneer in seller finance strategies, wants U.K. residents to take this recent development as a challenge that they can overcome.
"Buying a house is already a challenge in itself. But when prices continually climb, it becomes even more difficult to invest in property. However, building a property portfolio and earning from your investment in a rising market isn't impossible to achieve when using the right strategies," according to Mr. Otton.
Mr. Otton then said in an interview for Rickotton.co.uk that home buyers and property investors could tackle the challenge of record-breaking house prices more confidently if they enter the real estate market through seller finance strategies.
"Entering the market using seller finance strategies makes the task of buying property for sale more achievable to regular folks, because it does away with the usual hurdles of buying a home. These include saving up for a large deposit and applying for a new bank loan. When you take these 2 hurdles out of the equation and replace it with flexible payment terms, the challenge of buying property becomes easier to bear for many people," according to Mr. Otton.
Visit http://www.rickotton.co.uk/ today to get more information about creative seller finance strategies and how these strategies can be applied in changing market conditions. You can also catch Rick Otton on his weekly podcast "The Creative Real Estate Show".
Rick Otton is a property investment professional who, over the last 23 years, has introduced innovative real estate strategies to the UK, Australian and the United States. His creative 'low-risk, high-reward' approach to buying and selling houses is exemplified in his own business, We Buy Houses.
This year marks the 10 year anniversary of Mr Otton introducing his strategies to the UK, and the 5 year anniversary of his innovative 'Buy A House For A Pound' process – one that attempted to be emulated by others. His constant process of strategy refinement, and adapting to the ever-changing real estate market, continues to place him at the forefront of property investment education.
In 2012 Rick Otton published his Australian book 'How To Buy A House For A Dollar' which was named in the list of Top 10 Most Popular Finance Titles for 2013. A UK version is on the drawing board for publication in 2014.
Mr Otton freely shares insights into his non-bank-loan strategies that have allowed everyday UK men and women to beat the rental cycle and have their own homes. He coaches others on how to build profitable businesses by facilitating transactions that focus on the needs of potential buyers and motivated sellers.