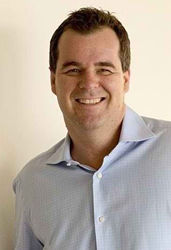 For the past 12 months, UK's growth rate was recorded at 7.7 per cent, but it slowed down to 6.5 per cent at the turn of June – July.
(PRWEB) July 26, 2014
Recent data from Rightmove revealed that the average house price for UK homes dropped 0.8 per cent between June and July. House prices fell from £272, 275 to £270,159 to be exact, theweek.co.uk reported on 21 July 2014.
In light of this breaking property news, Rick Otton, a highly sought after property coach in the UK, discusses with UK residents why it's advantageous to purchase property for sale with flexible terms.
"For the past 12 months, UK's growth rate was recorded at 7.7 per cent, but it slowed down to 6.5 per cent at the turn of June – July. This is the first time this year that UK house prices have fallen in value, and many analysts claim that this due to the growing fear of increasing interest rates and stricter mortgage regulations implemented around the country," he said.
"This scenario clearly demonstrates that you really can't predict what will happen next with the UK real estate market. Unfortunately, not every investor gets to prepare for the devastating impact of sliding property prices because most people are still stuck with the 'buy and hold' mentality," Mr. Otton discussed.
Mr. Otton then shared in a recent interview that one way to leverage your property from fluctuating market conditions is through purchasing property for sale with the help of seller financing.
"The main difference between the old process and seller financing is that it helps buyers minimize risk by minimizing their upfront investment to get into property. For instance, rather than take out a new home loan, the investor can assume the existing financing instead. Doing so helps the investor mitigate the risk of ending up in negative equity should the market turn," he shared.
Visit http://www.rickotton.co.uk/ today to get more information about creative seller finance strategies and how these strategies can be applied in changing market conditions.
About Rick Otton:
Rick Otton is a property investment professional who, over the last 23 years, has introduced innovative real estate strategies to the UK, Australia, and the United States. His creative 'low-risk, high-reward' approach to buying and selling houses is exemplified in his own business, We Buy Houses.
This year marks the 10 year anniversary of Mr. Otton introducing his strategies to the UK, and the 5 year anniversary of his innovative 'Buy A House For A Pound' process – one that attempted to be emulated by others. His constant process of strategy refinement and adapting to the ever-changing real estate market continues to place him at the forefront of property investment education.
In 2012, Rick Otton published his Australian book, 'How To Buy A House For A Dollar,' which was named in the list of Top 10 Most Popular Finance Titles for 2013. A UK version is on the drawing board for publication in 2014.
Mr. Otton freely shares insights into his non-bank-loan strategies that have allowed everyday UK men and women to beat the rental cycle and have their own homes. He coaches others on how to build profitable businesses by facilitating transactions that focus on the needs of potential buyers and motivated sellers.
Access his free downloadable Power Property Profits Pack at RickOtton.co.uk, as are the details of early bird pricing for his next UK 3-day real estate training conference in March 2014. Phone inquiries in the UK are welcome on 0207 000 1027.