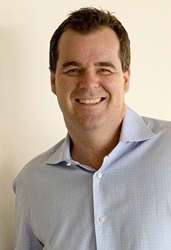 Despite the early signs of a property price-growth slow-down, investors need not worry about diminishing returns.
(PRWEB) September 16, 2014
New data from Halifax confirms that UK property prices have begun to cool down, the Money Observer published on 9 September 2014.
In light of this news, Rick Otton, a highly-sought after property coach, explains how seller finance strategies could help UK residents continue getting cash flow out of their properties in this kind of market condition.
"Although an average house in the UK rose 9.7 per cent last August pushing property prices to reach around £186,270, this value is still lower compared to the 10.2 per cent hike experienced last July. A senior analyst from Halifax explained that the figures are indicative of a cool down caused by higher supply for houses for sale and normalisation of interest base rates," he shared.
"Despite the early signs of a property price-growth slow-down, investors need not worry about diminishing returns. As I always tell my students, market cycles are normal, so it's up to the investor to have a strategy in place for any situation. In that way, you will always be in a position to profit," Mr. Otton added.
Mr. Otton then shared in a recent interview that seller finance strategies has helped a lot of investors in the UK survive harsh market shifts just because of simple changes in way they bought and sell houses.
"What sets apart seller financing from all other strategies available in the market is its capacity to get people into houses without paying a large amount of deposit or getting new mortgages. This way, buyers can easily buy houses for sale, while being able to create different strategies for profit generation even when the market dictates otherwise," according to Mr. Otton.
"For example, if you are an investor looking to sell a property for profit, rather than ask the buyer to pay in full like a regular transaction, you may offer flexible payment terms to the buyer. In the deal, a buyer may be given the chance to assume the existing loan and pay the remaining equity in increments. In that way, the buying process becomes much more convenient for the buyer to meet your asking price. Moreover, because of the efficiency of this system, you are able to move away from unwanted debt while creating positive cash flow at the same time," he added.
Visit http://www.rickotton.co.uk/ today to get more information about creative seller finance strategies and how these strategies can be applied in changing market conditions.
About Rick Otton
Rick Otton is a property investment professional who, over the last 23 years, has introduced innovative real estate strategies to the UK, Australian and the United States. His creative 'low-risk, high-reward' approach to buying and selling houses is exemplified in his own business, We Buy Houses.
This year marks the 10 year anniversary of Mr Otton introducing his strategies to the UK, and the 5 year anniversary of his innovative 'Buy A House For A Pound' process – one that attempted to be emulated by others. His constant process of strategy refinement, and adapting to the ever-changing real estate market, continues to place him at the forefront of property investment education.
In 2012 Rick Otton published his Australian book 'How To Buy A House For A Dollar' which was named in the list of Top 10 Most Popular Finance Titles for 2013. A UK version is on the drawing board for publication in 2014.
Mr Otton freely shares insights into his non-bank-loan strategies that have allowed everyday UK men and women to beat the rental cycle and have their own homes. He coaches others on how to build profitable businesses by facilitating transactions that focus on the needs of potential buyers and motivated sellers.