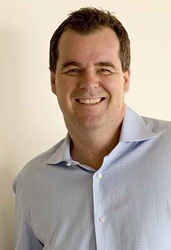 Mr. Otton then said in a recent interview that flexibility is the biggest advantage of seller finance because it allows parties to adjust the terms depending on their specific needs.
(PRWEB) September 24, 2014
New research reveals that 16 per cent of adults are planning either to sell or rent their real estate as a means to fund their retirement, the Mortgage Introducer reported on 23 September 2014.
In response to this statistic, Rick Otton, a respected property coach, explains that if people are looking to invest in property now to create cash flow for their their retirement, a practical strategy is to use seller finance.
"According to the report, the rate is an all-time high in comparison to the 7 per cent recorded last 2009. The study found that people living in the West Midlands are the most reliant on their property for their retirement fund," he said.
"People today are finally realising that they can't just rely on their pensions to pay their living expenses when they retire. For many of them, investing in property is the answer. The goal is to save money to own a home now. When retirement comes and the kids have moved out, they can downsize and have the option to either sell their property to cash in or have it rented for passive income.
However, with today's soaring property prices, not everyone is able to afford the deposit or qualify for a new bank loan. Moreover, if you do get financing and are able to buy a houses, there's no guarantee that by the time you retire, property values will keep on rising. What if the market suddenly turns and your property ends up in negative equity? You only need to look back to 2008 to see the effects of an unexpected downturn," Mr. Otton mentioned.
"In order to side-step these risks, it's very important to enter the property market without overcommitting to expensive mortgages. In addition, it' very important to have an exit strategy to ensure cash flow. Seller finance is a practical strategy that can help you accomplish both," he added.
Mr. Otton then said in a recent interview that flexibility is the biggest advantage of seller finance because it allows parties to adjust the terms depending on their specific needs.
"Suppose you want to invest in a property but don't quite have the money to afford the deposit. Rather than apply for a new bank loan, you may negotiate to assume the existing loan and then pay the remaining equity in increments. In that way, you minimise upfront costs, and hence, minimise your risk coming in. When the time comes to sell, using flexible seller finance terms can attract more buyers because of how convenient it is. In addition, the set up can give you positive cash flow," Mr. Otton explained.
"Because of the flexibility of seller finance, your options as an investor are limitless. Many of my students have used variations of this strategy to build a property portfolio efficiently and then create positive cash flow from different properties. Better still, they are able to create their cash flow now, not seven, 10 or 20 years from now," he emphasised.
Visit http://www.rickotton.co.uk/ today to get more information about seller finance strategies and how these strategies can be applied in changing market conditions.
About Rick Otton
Rick Otton is a property investment professional who, over the last 23 years, has introduced innovative real estate strategies to the UK, Australian and the United States. His creative 'low-risk, high-reward' approach to buying and selling houses is exemplified in his own business, We Buy Houses.
This year marks the 10 year anniversary of Mr Otton introducing his strategies to the UK, and the 5 year anniversary of his innovative 'Buy A House For A Pound' process – one that attempted to be emulated by others. His constant process of strategy refinement, and adapting to the ever-changing real estate market, continues to place him at the forefront of property investment education.
In 2012 Rick Otton published his Australian book 'How To Buy A House For A Dollar' which was named in the list of Top 10 Most Popular Finance Titles for 2013. A UK version is on the drawing board for publication in 2014.
Mr Otton freely shares insights into his non-bank-loan strategies that have allowed everyday UK men and women to beat the rental cycle and have their own homes. He coaches others on how to build profitable businesses by facilitating transactions that focus on the needs of potential buyers and motivated sellers.