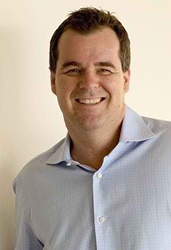 It is often said that only buyers make money when property valuations are at highs like this, but I'm a big believer in looking for strategies that work in all markets.
(PRWEB) July 01, 2014
In a recent interview, UK real estate investment educator and author, Rick Otton, addressed recent media reports that have called 'the top' of the real estate price boom. He has also urged investors not to become disillusioned with high prices and seemingly unattainable valuations.
"The British property market, and the economy in general, has surprised a lot of people in the last 18 months to two years," said Mr. Otton. "The gains in property prices over such a short period of time have been stunning, and looking back, there were very few market watchers and investors who could possibly have predicted the kind of price action we've seen over this short burst."
"But like a 100 metre sprinter, there has to be a point at which the market takes a breather and pauses, and there is data suggesting that we've reached that point," Mr. Otton explained. "Rightmove, which has access to troves of data about the UK housing market, has data that shows that in June prices have squeaked out a gain of 0.1%, as compared to 3.6% in May. London, which is a leading indicator for the rest of the country saw a price fall on average of 0.5% over the month," said Mr. Otton.
"The market pause comes at a time when prices in London are on average, a whopping £589,776. Even "affordable" areas like the North West of the country and Wales are sitting at average valuations of around £170,000."
"It is often said that only buyers make money when property valuations are at highs like this, but I'm a big believer in looking for strategies that work in all markets. The conventional wisdom would have investors believe that patience and sitting on their hands are the only options given the prices we're seeing at the moment," said Mr Otton.
"What I believe is that there is a whole range of strategies out there to take advantage of the property market as a way to create wealth, but people need to look for them," he went on to say. "Banks are getting new tools to make it harder to lend, but there are ways to invest that cut reliance on banks and rising prices to make money," Mr Otton explained.
Mr. Otton is a proponent of innovative and creative real estate investing techniques, details of which can be found on his UK real estate website http://www.RickOtton.co.uk.
Rick Otton is a property investment professional who, over the last 20 years, has introduced innovative real estate strategies to the UK, Australian and the United States. His creative 'low-risk, high-reward' approach to buying and selling houses is exemplified in his own business, We Buy Houses.
This year marks the 10-year anniversary of Mr. Otton introducing his strategies to the UK, and the 5-year anniversary of his innovative 'Buy A House For A Pound' process – one that attempted to be emulated by others. His constant process of strategy refinement, and adapting to the ever-changing real estate market, continues to place him at the forefront of property investment education.
In 2012 Rick Otton published his Australian book 'How To Buy A House For A Dollar' which was named in the list of Top 10 Most Popular Finance Titles for 2013. A UK version is on the drawing board for publication in 2014.
Mr. Otton freely shares insights into his non-bank-loan strategies that have allowed everyday UK men and women to beat the rental cycle and have their own homes. He coaches others on how to build profitable businesses by facilitating transactions that focus on the needs of potential buyers and motivated sellers.
Details of Mr. Otton's strategies and techniques are can be found now at http://www.RickOtton.co.uk, with phone enquiries, in the UK, welcome on 0207 000 1027.