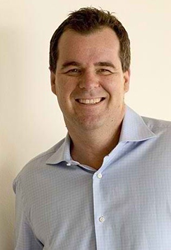 Real estate markets around the world are dynamic, and they move either up or down depending on the conditions which are present at the moment.
(PRWEB) August 04, 2014
A new survey from Hometrack found that house prices in the UK only grew 0.1 percent last July. Analysts from the survey firm believe that this may be a sign that the country's real estate market is starting to cool down, uk.reuters.com reported on 25 July 2014.
In light of this development, Rick Otton, a highly sought after property coach, sends a message to property investors that they could protect their investments from a price cool down if they buy property investment with seller financing.
"The report highlighted that the 0.1 percent growth this month was the slowest price growth experienced in the UK since February 2013. Price growth in London has also been slowing down in the past few months, it posted a growth of 12 per cent in the same period, down from 41 per cent last June. Senior analysts shared that the cool down may have been brought about by talks of a possible bubble, warnings issued by the Bank of England, and tighter rules on mortgage lending implemented as part of the Mortgage Market Review (MMR)," he said.
"Real estate markets around the world are dynamic, and they move either up or down depending on the conditions which are present at the moment. For the UK real estate market, we have been receiving more regulation from the government these past few months and a lot of buyers are postponing their plans to buy property for sale because of this," Mr. Otton added.
Mr. Otton, however, said in a recent interview for RickOtton.co.uk that property investors could still profit from their property investment through the help of seller financing.
"Now that the market is transitioning into a flat market, you can't expect prices to shoot up the way they were a few weeks ago. Some may see the 'buy-and-hold' strategy less appealing. Remember, in a flat market property prices are still high. And because home values don't appreciate as much, it becomes harder to profit from the traditional 'buy-and-hold' strategy. In order to mitigiate this dilemma, how you purchase property becomes crucial if you want to make good cash flow. Flexible payment terms from seller finance can allow you to assume an existing loan and pay the remaining equity in increments. This strategy can help you minimise upfront costs and lessen your risk in overcommitting to an expensive mortgage," according to Mr. Otton.
Visit http://www.rickotton.co.uk/ today to get more information about creative seller finance strategies and how these strategies can be applied in changing market conditions.
About Rick Otton.
Rick Otton is a property investment professional who, over the last 23 years, has introduced innovative real estate strategies to the UK, Australian and the United States. His creative 'low-risk, high-reward' approach to buying and selling houses is exemplified in his own business, We Buy Houses.
This year marks the 10 year anniversary of Mr. Otton introducing his strategies to the UK, and the 5 year anniversary of his innovative 'Buy A House For A Pound' process – one that attempted to be emulated by others. His constant process of strategy refinement, and adapting to the ever-changing real estate market, continues to place him at the forefront of property investment education.
In 2012 Rick Otton published his Australian book 'How To Buy A House For A Dollar' which was named in the list of Top 10 Most Popular Finance Titles for 2013. A UK version is on the drawing board for publication in 2014.
Mr. Otton freely shares insights into his non-bank-loan strategies that have allowed everyday UK men and women to beat the rental cycle and have their own homes. He coaches others on how to build profitable businesses by facilitating transactions that focus on the needs of potential buyers and motivated sellers.