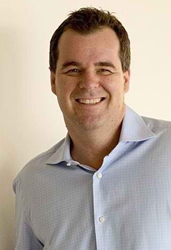 The best solution for people who lack funding is to find a strategy that provides flexible terms of payment like seller finance strategies.
(PRWEB) August 13, 2014
New data from Halifax revealed that house prices increased 1.4 per cent last June, which means an average home in the UK now costs 5 times more than the average pay check, Telegraph.co.uk reported on 8 August 2014.
Rick Otton, a highly sought-after property coach in the UK, says that seller finance strategies can help buyers create affordable payment terms when buying property.
"Halifax's latest price to income ratio is now at 5.02. The last time the ratio came close to this level was at 1989 when it peaked at 4.97. The report revealed that wages in the UK barely changed since the global financial crisis (GFC) except for a brief period last March of this year and in 2010. On the other hand, Halifax reports that they have been seeing strong house price increases after the GFC. An economist from IHS Global, however, believes that income levels would improve in the coming months, but he stressed condition of price to earnings ratio may restraint buyer interest," according to Mr. Otton.
"Housing affordability is a big issue for many folks trying to buy property for sale in the UK, because you need to pay a lot of cash up front when using traditional bank finance. Unfortunately, since wages aren't keeping up with the recent house price hikes, financial restraints are preventing people from purchasing homes or just totally give up on the dream of home ownership," he added.
Mr. Otton then said in a recent interview for RickOtton.co.uk that the lack of money shouldn't be the ax that kills any UK resident's dream of being a home owner or a property investor.
"Just because the traditional process says that it's a dead end for your passion for real estate doesn't mean there are no more alternative solutions for your property problem out there. The best solution for people who lack funding is to find a strategy that provides flexible terms of payment like seller finance strategies. For instance, a buyer may negotiate to assume the existing mortgage and pay the remaining equity in portions. In that way, the buyer won't have to come up with the standard 10 to 20 per cent deposit up front. It's a faster and more confvenient option. Morevover, this option helps the seller move away from unwanted debt quickly and, at the same time, set up a passive income stream," he explained.
Visit http://www.rickotton.co.uk/ today to get more information about creative seller finance strategies and how these strategies can be applied in changing market conditions.
About Rick Otton
Rick Otton is a property investment professional who, over the last 23 years, has introduced innovative real estate strategies to the UK, Australian and the United States. His creative 'low-risk, high-reward' approach to buying and selling houses is exemplified in his own business, We Buy Houses.
This year marks the 10 year anniversary of Mr Otton introducing his strategies to the UK, and the 5 year anniversary of his innovative 'Buy A House For A Pound' process – one that attempted to be emulated by others. His constant process of strategy refinement, and adapting to the ever-changing real estate market, continues to place him at the forefront of property investment education.
In 2012 Rick Otton published his Australian book 'How To Buy A House For A Dollar' which was named in the list of Top 10 Most Popular Finance Titles for 2013. A UK version is on the drawing board for publication in 2014.
Mr Otton freely shares insights into his non-bank-loan strategies that have allowed everyday UK men and women to beat the rental cycle and have their own homes. He coaches others on how to build profitable businesses by facilitating transactions that focus on the needs of potential buyers and motivated sellers.