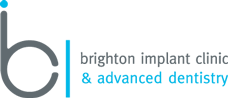 Smile with confidence
Hove, East Sussex (PRWEB UK) 10 October 2013
Since its beginning, Brighton Implant Clinic has provided hundreds of patients with high-quality dental implants. In that time, Dr. Bruno Silva, Principal Dentist of Brighton Implant Clinic, noticed some patients need dental implant treatments but are unable to afford it. To serve the needs of those with extenuating circumstances, Dr. Silva started The Smile Foundation, a charity organisation which gives free implant treatments to those who are unable to get the implant treatments they require. From among these beneficiaries emerges one compelling story among many. One recent Smile Foundation beneficiary, Helen Kimber, was hit headfirst by a vehicle while she was crossing a street. As reported by the Argus on November 22, 2011, the accident left her with a broken leg and missing teeth, and her seemingly broken smile had extremely pronounced effects on her self-confidence and vibrancy. She felt as though the accident had crippled her chances for greater professional success and life opportunities in general.
"I lost my teeth because I was a pedestrian crossing the road and I got hit by a Ford Transit Van. From what the police and witnesses said, I hit the windscreen of the van, smashed it with my face, and that's when they think I broke my teeth," Helen related. "The whole day was really quite distressing. But the worst bit was the realisation that I'd lost my teeth... I've never known anyone to lose front teeth in that way... and lose as many as I did."
Helen noted that when she visited hospital, the staff there was unable to do any restorative dentistry work. She subsequently went to see her dentist a few days later. However, since she had lost so many teeth, she was not able to receive the care she needed and was given an ill-fitted denture. The denture unfortunately proved ill-suited to Helen's daily activities and needs. As a result, her dentist recommended she visit Brighton Implant Clinic, and Helen began looking at the clinic's website for more information. It was there that she learned of The Smile Foundation.
Helen then organised an initial consultation to have the damage done to her teeth assessed. It turned out that she had lost more than just her teeth in the accident - she had also lost the teeth's roots and lots of the bone that had been around the teeth. However, Brighton Implant Clinic's first-class dental team handled Helen's implant needs with promptness, effectiveness, and care. In a short while, the clinic's dental surgeons replaced Helen's denture with a new bridge of implants. The results on Helen's life were seemingly instantaneous. People began remarking once again about the brilliance of her smile. Helen noted that the implants feel like her old teeth and that they have helped her regain her former life quality and self-worth.
"It gave me so much more confidence and lifted me from everything that had happened and let me put it behind me... The implants are great. They're so strong. They feel exactly like my old teeth," Helen continued. "Someone who didn't know me once said to me, 'You've got amazing teeth!' It was so lovely for someone who I didn't know to actually pick that out as a feature about me that she felt was really nice!"
Brighton Implant Clinic has three clinic locations located in Hove, Hailsham, and Brighton, and is a two-time award winner of the Private Dentistry Awards. The practice's staff has collective experience of decades of implant placement and treatment services, and is internationally reputed for its world-class patient care and top-quality dental implant and treatment services, with patients venturing from all over the UK and as far as Australia and the United States for treatment.
Please visit http://www.brightonimplantclinic.co.uk/ to learn more about the practice's services and schedule a free initial consultation.