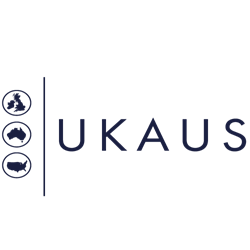 The city is so beautiful. There are plenty of opportunities for small businesses and Melbourne's colleges and universities are encouraging entrepreneurship through an initiative to provide start-up advice and support
Melbourne, Victoria (PRWEB) June 08, 2016
In June 2016, UKAUS Pty announced that they will be relocating to Melbourne. After regularly travelling to the city for business meetings and seminars, the firm was inspired by the city of Melbourne, and as a result confirm that a relocation would be ideal for the firm. "The city is so beautiful. There are plenty of opportunities for small businesses and Melbourne's colleges and universities are encouraging entrepreneurship through an initiative to provide start-up advice and support for the new generation of entrepreneurs," explained a spokesperson for UKAUS Pty.
About UKAUS Pty: http://www.ukaus.com/about/
Established in 2015, UKAUS Pty always had plans to expand throughout Australia and beyond. The firm states: "Relocating to Melbourne is a fantastic opportunity for us to achieve our annual goal for this year." UKAUS Pty is an outsourced sales and marketing company, conducting direct sales and marketing campaigns and consulting services for their clients. The firm focuses on a unique and personalised face-to-face approach in order to build long-lasting relationships with customers. As a result, UKAUS Pty reaches out to more than 1,200 consumers on a daily basis and has increased sales for their clients by more than 200 percent in 2016 alone.
One of the reasons the firm is relocating to Melbourne is the high quality of life. In fact, Melbourne was previously voted 'best place to live in the world' for three years running. UKAUS Pty highlights how Melbourne scored 100 out of 100 for its healthcare, education and infrastructure, and was awarded 95 and 95.1 in the stability and culture and environment categories respectively.
Melbourne offers everything entrepreneurs may need to open up a business. Home to the number one university in Australia, the city is a talent pool of ambitious and aspiring individuals. With an increasing number of small and medium sized business start-ups opening in the area, support for entrepreneurs is growing.
A significant factor for UKAUS Pty to move to Melbourne is that its estimated population of 5.20 million is a new and large audience to pitch their clients' ideas to. "Looking at our expansion plans for this year, by relocating from Sydney to Melbourne we are expecting to achieve some of our major goals by early 2017," says UKAUS. The sales and marketing specialists highlight, "We are currently adapting our goals to the new location and evaluating our expansion opportunities. Exciting times are to come."