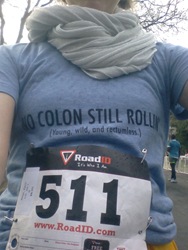 (PRWEB) July 01, 2014
Ulcerative Colitis (UC) is a common inflammatory bowel disease (IBD) which affects the top layers of the colon. Left untreated, it can increase the risk of colon cancer. According to the Centers for Disease Control and Prevention, IBD affects an estimated 1.4 million persons in the United States, and of those patients, 25% with UC and 75% with Crohn's Disease will require surgery at some point in their treatment.
An ostomy is a surgically created opening through the abdominal wall for the purpose of discharging body wastes. A pouch is attached to the abdomen to catch the waste. The most common causes for ostomies are IBD, Cancer, and trauma, though other diseases can also result in the need for an ostomy. Every patient responds and adapts differently to "life with a bag". Miller adapted by creating an informative website which has since been endorsed by the United Ostomy Association of America.
"My website has been carefully cultivated to be educational as well as shaped by my experiences," reports Miller.
NewbieOstomy is a newly launched website full of information for new ostomates (people with ostomies) including tips for ostomy care, what to wear, exercise, and what to eat. Miller included an extensive list of resources to supplement the information shared on her website.
She recognizes the importance of caretakers, friends, and loved ones of ostomates and dedicated a page of suggestions and support geared toward care-giving. Miller values a strong social network, stating, "My decision to have an ostomy and my recovery from the surgery would not have been the same without the incredible support I received from my friends and family".
Immediately after surgery, patients are advised to stick to a low-residue diet and slowly work their way up to eating the foods they ate before surgery. Miller has a food page with links to low-residue diet suggestions and key points for maintaining healthy standards of eating while sticking to a low-residue diet.
She compiled motivational quotes to remind her and others to keep their chin up while they adapt to their new lifestyle and other hardships.
During Miller's hospital visit, one of the residents on her team urged her to write about her experiences, suggesting that Miller's positive attitude and sense of humor would be great to share with others experiencing similar struggles. Miller listened, and recently added a blog to her website, hoping to raise ostomy and IBD awareness. She blogs about her ostomy experiences including struggles and successes with fashion, food, lifestyle, and finding happiness and acceptance.
Miller takes her second chance at life seriously. "Before my surgery I turned down a lot of really fun opportunities for silly reasons and look back and think, why did I say no?" She is now an active participant in four Ostomy Support Groups and is a certified Ostomy Visitor, allowing her to visit with patients and talk about every-day life with an ostomy. "Having an ostomy isn't typically a person's first choice, but I am so grateful for the experiences that mine has led me to," says Miller.
To visit NewbieOstomy go to http://www.newbieostomy.com